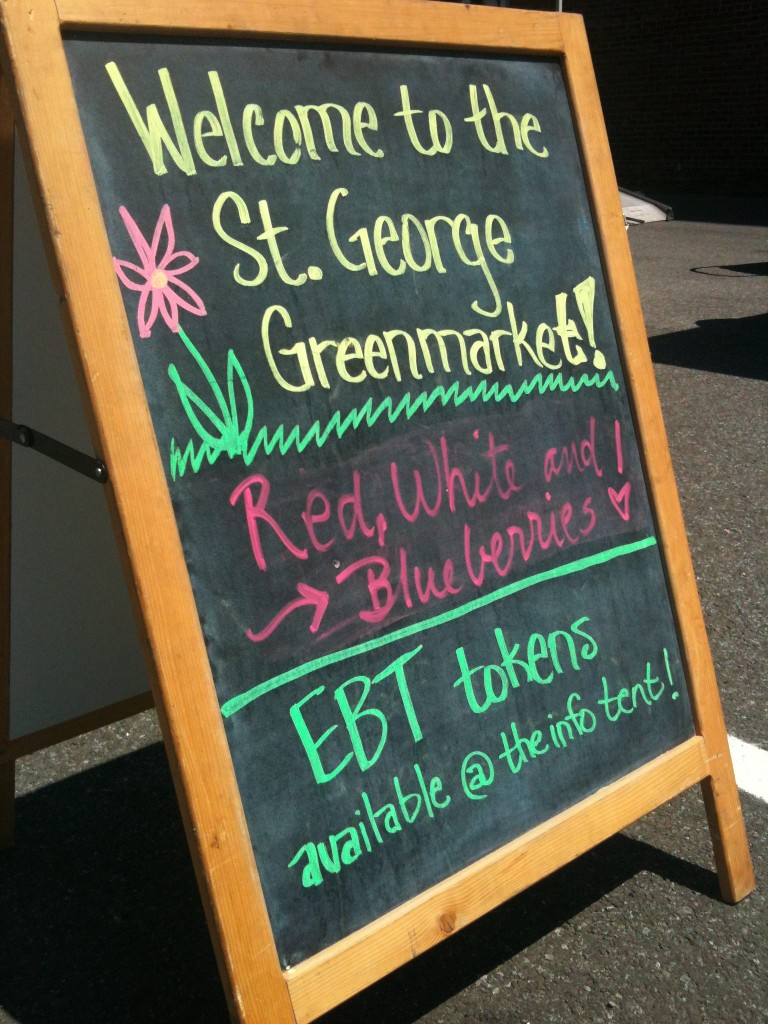 On Saturday, May 3rd, the St. George Greenmarket will return to Staten Island for the summer and fall seasons. Each Saturday, shoppers will get to enjoy expansive views of Lower Manhattan while exploring the market's selection of seasonal, local foods. This neighborhood farmers market, set on a hill overlooking New York Harbor, is open from 8 a.m. to 2 p.m. and features fresh fruit, cheese, meat, seafood, and more. Farmers from New Jersey, upstate New York, and Pennsylvania gather at St. Marks and Hyatt Streets with delicious produce for the Staten Island community.
The St. George Greenmarket is just one of a larger collection of green markets across all boroughs of New York City. The markets are managed by hands-on non-profit GrowNYC, which works to make New York more environmentally conscious through gardens, youth education projects, recycling outreach, and of course green markets. The markets also feature activities like cooking demonstrations and recipe exchanges; these events are always eager for volunteers if you are looking to get more involved.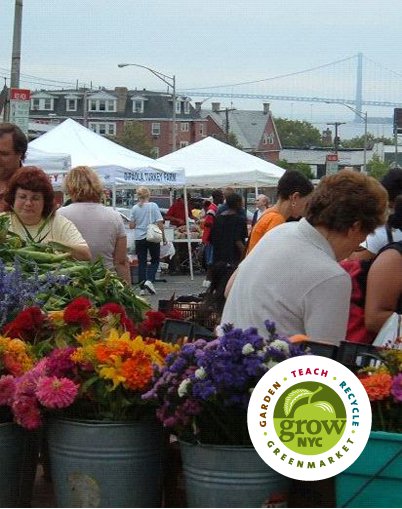 While the St. George Greenmarket remains closed while winter drags on, you can explore some of the year-round markets in Manhattan, Queens, and Brooklyn. Also, check out GrowNYC's harvest calendar to find out what produce is in season.

Image via GrowNYC
This is a popular market, and produce at the St. George Greenmarket tends to sell out quickly, so make sure to arrive early with your reusable bags. Don't worry if you're not a morning person — there's plenty of coffee, pastries, and freshly pressed juice to help start your day.
Businesses Mentioned Above
[blankslate_pages id="d543d5dbc91534″ type="card" show_photo="true" utm_content=""][/blankslate_pages]