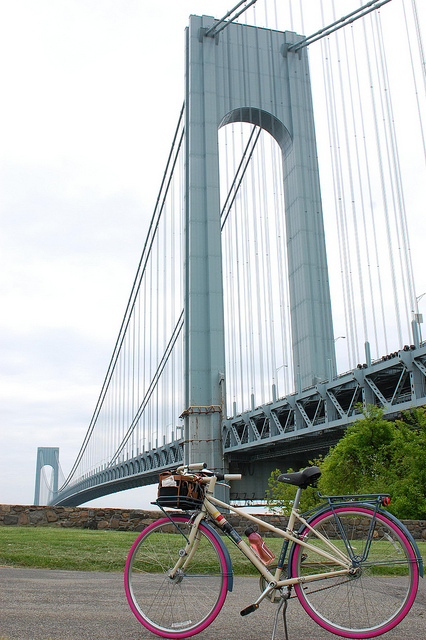 Biking under the Verrazano-Narrows Bridge | Karen via Flickr

Wondering what to do with the kids next weekend? Here's a few of our favorite activities to keep tykes occupied on Staten Island.
Wander the Stapleton Esplanade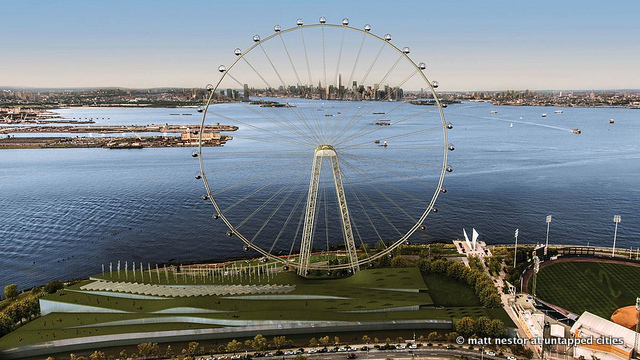 An artist's rendering of the New York Wheel | NYCMayorsOffice via Flickr
Take the kids to run around the shared public spaces along the waterfront near the St. George Ferry, and point out where the New York Wheel is going to be. (Hint: The giant ferris wheel will be just north of the baseball stadium.)
Visit the Staten Island Zoo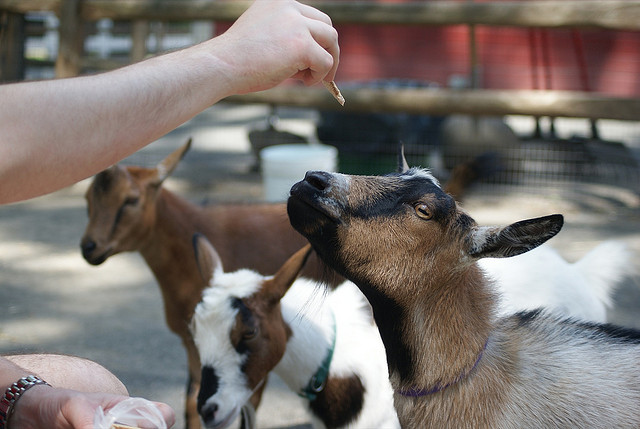 Feeding the animals at the Staten Island Zoo| ScubaBear68 via Flickr

With the recently opened Galapagos tortoise exhibit, a leopard habitat, and acres of grounds filled with who knows what kind of exotic creatures, your kids will have no excuse to whine about how bored they are.
Race Around 5050 Skate Park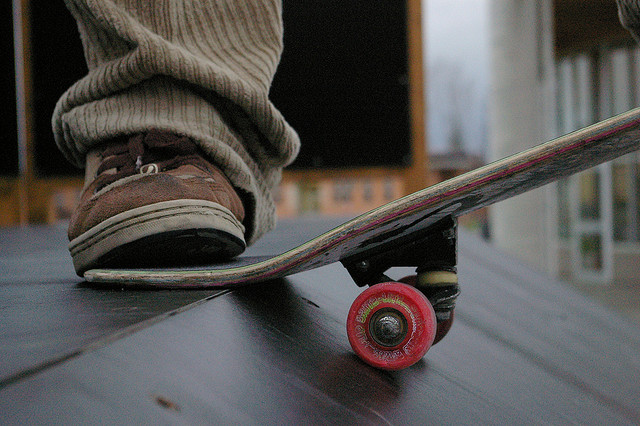 5050 Skatepark is cool enough that the kids won't mind you watching | Marco via Flickr

An indoor park built by locals, where kids get the run of the "house" and nothing can be broken. (Knock on wood.) Feel like going that extra mile? Sign your kids up for lessons or organize their birthday party with the help of 5050 Skatepark. Or just drop them off with their older brother.
Visit Fresh Kills Park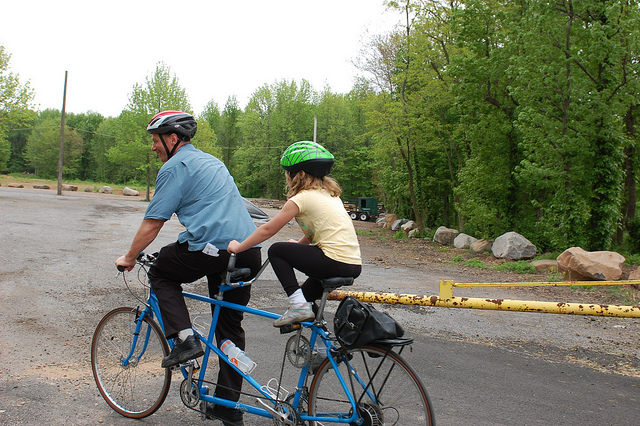 Two helmets, one bike! | Karen via Flickr

The 2,200 acre park is opening soon, and with it endless wandering along the wetlands, rivers, and park grounds. There's a sneak peak in September that's open to the public, so be sure to save the date. You can join the event on their Facebook page.
Eat Pizza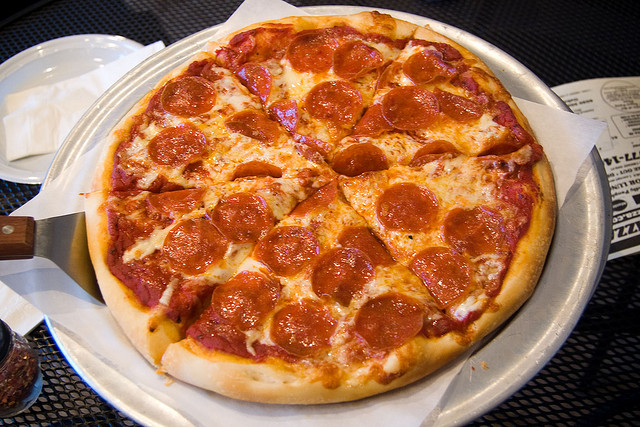 This pie's lookin' pretty good! | Aaron Landry via Flickr

After going to all of the places on this list you're going to need to fuel up on the national dish of kids everywhere. Some of our favorites are Pier 76, Joe & Pat's, and Denino's. But there are dozens more, many of which you can find in this Staten Island roundup of pizza joints in the Times.
Businesses Mentioned Above
[blankslate_pages id="d53cfdd678ac45, d54061aebc2299, d53a09a3e696b1, d53f4eddb8947c, d53f4f3c29db93, d53f4f513abec4″ type="card" show_photo="true" utm_content=""][/blankslate_pages]