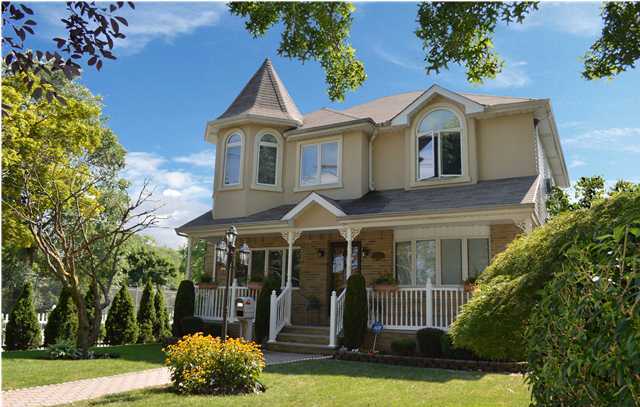 STATEN ISLAND, N.Y. – Many local home shoppers marked April 26 and 27 by taking advantage of the Staten Island Board of Realtors' (SIBOR) Open House Weekend.
"This two day event gave buyers a terrific opportunity to enhance the experience of shopping for their perfect home," said Laird Klein, president of SIBOR. "This is a perfect time to thank the Realtors of Staten Island for doing such a magnificent job of launching the spring home-buying season by presenting some 200 open houses to home buyers throughout the borough."
In the past, as much as 45 percent of all home buyers in the nation used an "open house" as a source in their home search process. Realtors were on hand during the recent Island event to answer questions about the local housing market and the buying-and-selling process.
Home buyers had the opportunity to meet their new potential neighbors and learn a little more about the community and housing opportunities available to them.
To learn more about additional open-house opportunities on Staten Island, log onto SIBOR.com and click "Open House Schedule."  Open-house listings generally grow as a weekend nears.
About The Staten Island Board of REALTORS® (SIBOR)
The Staten Island Board of REALTORS® (SIBOR) is the largest not-for-profit trade association in Staten Island, N.Y.
SIBOR exists to enhance the ability and opportunity of its members to conduct their business successfully and ethically; and to promote the preservation of the public's right to own, transfer and use real property.
Comprised of over 1,700 members, SIBOR serves real estate agents, brokers and affiliated professionals throughout the borough and surrounding areas.
SIBOR is the provider of the Staten Island Multiple Listing Service Inc. (SIMLS), which works as a clearinghouse through which more than 250 local real estate firms exchange information on properties they have listed for sale. Together, its members participate in over 3,000 real estate transactions every year.
All SIBOR members belong to the New York State Association of REALTORS® (NYSAR) and the National Association of REALTORS® (NAR).
SIBOR may be reached at 718-979-0007 and viewed online at http://siborrealtors.com. SIBOR may also be visited on Facebook at "Staten Island Board of Realtors," on Twitter via @SIBOR.
 Media Contact: Barton Horowitz
Relevant Public Relations, LLC
Headquarters: 718‑682‑1509
Mobile: 917‑715‑8761
Email: Bhorowitz@RelevantPR.com