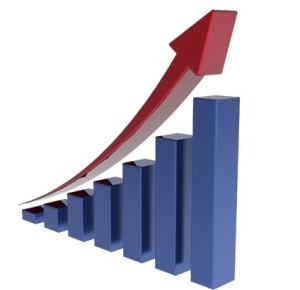 May 2014 –  Some have noted a slight pause in the housing recovery this year. The American Dream of homeownership is alive and well, but it must still contend with market fluctuations. Buyers need homes for sale if they're expected to buy said homes. They also need reliable financing, better jobs and stronger wage growth. The opportunities are out there. Now we need people to take advantage of them.
New Listings in Staten Island increased 5.4 percent to 543. Pending Sales were up 3.4 percent to 334. Inventory levels shrank 25.4 percent to 2,155 units.
Prices weakened somewhat. The Median Sales Price decreased 6.5 percent to $388,000. Days on Market was down 14.6 percent to 132 days. Absorption rates improved as Months Supply of Inventory was down 33.5 percent to 7.7 months.
We've had a mixed bag of economic news lately. As expected, national GDP contracted slightly during Q1-2014, which most economists attribute to impermanent factors like the harsh winter. We've now had more than four straight years of monthly private sector job growth. It hasn't been extraordinary growth, but it sure beats mass layoffs. Buoyed by an improving sales mix, home prices continue their ascent despite erratic demand indicators. More inventory, more high-skilled job growth, and less economic and political uncertainty are still top priorities.
Monthly Indicators
– 12.4%
– 6.5%
– 25.4%
One-Year Change in Closed Sales
One-Year Change in Median Sales Price
One-Year Change in Inventory
Click here for full report about the entire Staten Island housing market.
Click links below for detailed housing information on the different geographic areas of Staten Island:
East Shore – Includes data from Arrochar, Grasmere, Old Town, South Beach, Dongan Hills,  Dongan Hills below Hylan, Grant City and Midland Beach
Gateway – Includes data from New Dorp, Oakwood, Oakwood Beach, Oakwood Heights, Bay Terrace, Great Kills and Eltingville
Greater St. George –  Includes data from Ft. Wadsworth, Concord, Shore Acres, Rosebank, Clifton, Stapleton, Thomkinsville, St. George, Ward Hill, Park Hill and Grymes Hill
Heartland – Includes data from Willowbrook, Manor Heights, Bulls Head, New Springville, Heartland Village, Travis and Latourette
North Shore – Includes data from New Brighton, Snug Harbor, Livingston, Randall Manor, West Brighton, Port Richmond, Mariners Harbor, Graniteville, Arlington, Bloomfield and Elm Park
South Shore – Includes data from Annandale, South East Annandale, Arden Heights, Rossville, Woodrow, Huguenot, Princess Bay, Pleasant Plains, Charleston, Richmond Valley and Tottenville
The Hills – Includes data from Emerson Hill, Todt Hill, Lower Todt Hill, Light House Hill, Richmondtown, High Rock, Dongan Hills Colony and Emerson Hill
The Lakes – Includes data from Westerleigh, Sunset Hill, Sunnyside, Royal Oak, Silver Lake, Clove Lakes and Castleton Corners