A day out with the kids shouldn't mean going somewhere only they will have fun. Staten Island offers experiences ranging from parks to baseball games that will ensure fun for the whole family.
1. Staten Island Greenbelt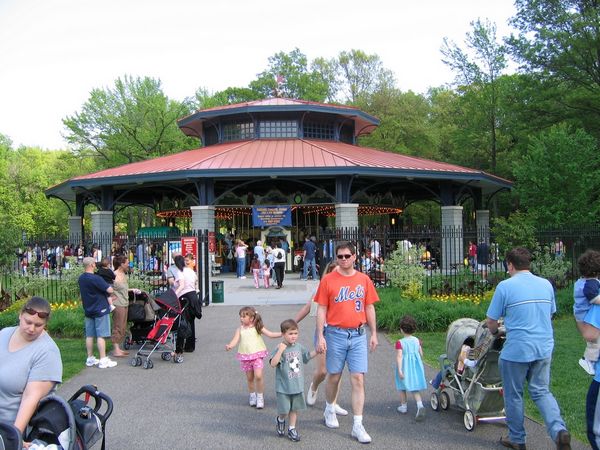 Carousel For All Children | via Greenbelt Conservancy
The Staten Island Greenbelt is New York City's second largest park. Take a walk through one of its four trails and explore its wetlands, forests, and see native animals. To culminate your trip to the park, stop by the Carousel For All Children. The carousel contains 51 hand carved animal figures and costs $1.50/ride or $25 for 20 rides.
2. Staten Island Zoo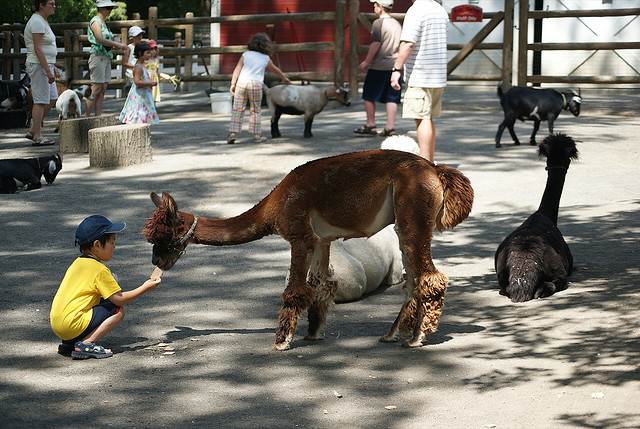 Let the kids feed the animals | ScubaBear68 via Flickr
The Staten Island Zoo contains over 438 animals of over 206 different species. The Zoo offers educational programs year-round and has a summer series of events on weekends. There is also a place for the kids to get up close and personal with the animals, with a petting zoo and feeding zone.
3. Historic Richmond Town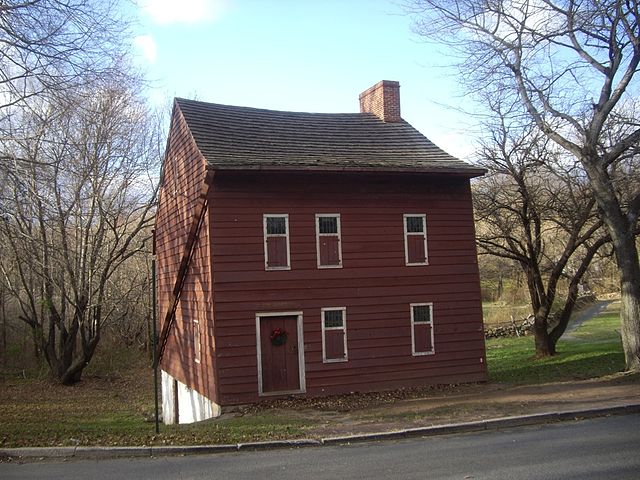 Voorlezer's House, Historic Richmond Town | Dmadeo via Wikipedia
Historic Richmond Town is a wonderful place to show kids that history can be exciting, engaging, and fun. Historic Richmond Town is a living museum that includes the country's oldest elementary school building, a fully stocked nineteenth-century general store, and even a carpenter's shop complete with a costumed carpenter demonstrating his trade. The town also hosts an array of public events and programming.
4. A Staten Island Yankees game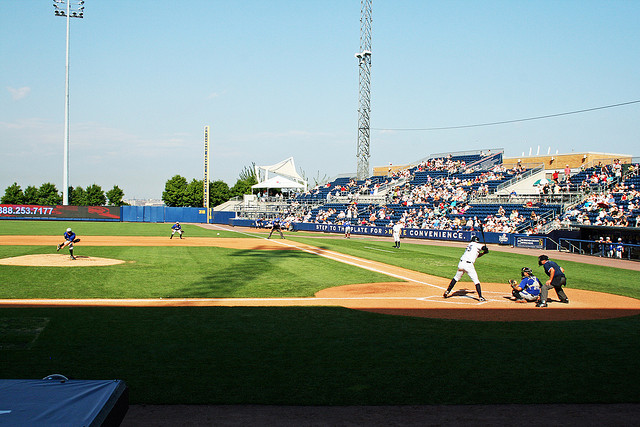 Staten Island Yankees vs. Aberdeen Ironbirds | Tom Thai via Flickr
It's never a bad idea to take the kids to see the Baby Bombers. The Staten Island Yankees were created in 1999 through a deal reached by Mayor Rudolph Giuliani. They played their first season at the College of Staten Island before moving to their current home at the Richmond County Bank Ballpark. The team is an affiliate of the New York Yankees and have regularly won division and league titles since their inception. There are post game fireworks on Friday and Saturday nights during the summer, which will ensure that you and your children will have a great time regardless of who wins or loses.