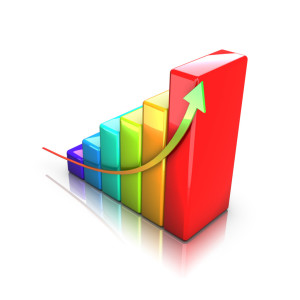 June 2014– Housing seemed to have a slow start to the spring selling season, but appearances deceive. Dig into that spring soil and you begin to unearth differences in individual areas and market segments. Inventory is slowly rising in some areas. Activity is picking up in the upper price tiers. Rents continue to climb in most metros. And interest rates are generally lower than a year ago, to the surprise of some and the delight of others.
New Listings in Staten Island increased 20.4 percent to 591. Pending Sales were up 11.7 percent to 343. Inventory levels fell 22.5 percent to 2,225 units.
Prices weakened somewhat. The Median Sales Price decreased 7.5 percent to $382,500. Days on Market was down 21.2 percent to 123 days. Absorption rates improved as Months Supply of Inventory was down 30.1 percent to 8.0 months.
Housing is one part of a broader ecosystem that thrives on a strong economy that churns out good jobs. First-quarter employment figures were adequate but not thrilling, but second-quarter numbers figure to be more positive. Access to mortgage capital remains an ongoing concern. As cash and investor deals fade, first-time buyers typically step to the forefront, but tight credit can and has been a real hurdle.
Monthly Indicators
– 2.0%
– 7.5%
– 22.5%
One-Year Change in Closed Sales
One-Year Change in Median Sales Price
One-Year Change in Inventory
Click here for full report about the entire Staten Island housing market.
Click links below for detailed housing information on the different geographic areas of Staten Island:
East Shore – Includes data from Arrochar, Grasmere, Old Town, South Beach, Dongan Hills,  Dongan Hills below Hylan, Grant City and Midland Beach
Gateway – Includes data from New Dorp, Oakwood, Oakwood Beach, Oakwood Heights, Bay Terrace, Great Kills and Eltingville
Greater St. George –  Includes data from Ft. Wadsworth, Concord, Shore Acres, Rosebank, Clifton, Stapleton, Thomkinsville, St. George, Ward Hill, Park Hill and Grymes Hill
Heartland – Includes data from Willowbrook, Manor Heights, Bulls Head, New Springville, Heartland Village, Travis and Latourette
North Shore – Includes data from New Brighton, Snug Harbor, Livingston, Randall Manor, West Brighton, Port Richmond, Mariners Harbor, Graniteville, Arlington, Bloomfield and Elm Park
South Shore – Includes data from Annandale, South East Annandale, Arden Heights, Rossville, Woodrow, Huguenot, Princess Bay, Pleasant Plains, Charleston, Richmond Valley and Tottenville
The Hills – Includes data from Emerson Hill, Todt Hill, Lower Todt Hill, Light House Hill, Richmondtown, High Rock, Dongan Hills Colony and Emerson Hill
The Lakes – Includes data from Westerleigh, Sunset Hill, Sunnyside, Royal Oak, Silver Lake, Clove Lakes and Castleton Corners