Fort Wadsworth Lighthouse in the 19th century | LighthouseFriends.com
New York City got to be what it is today because of its waterways. Ships would enter the New York Harbor from the Atlantic Ocean through the Narrows and head up the Hudson River to the Erie Canal. These trips were not without their dangers and like any maritime city, New York had plenty of lighthouses to protect these ships from going aground on rocky shores.
This August marks the 225th anniversary of George Washington signing the Lighthouses Act of 1789. In celebration of this historic event, the National Lighthouse Museum is scheduled to open on August 7, at the St. George Waterfront on Staten Island. A labor of love 15 years in the making, the museum will be located at the site of the U.S. Lighthouse Service Depot, the center of lighthouse operations for the United States from 1863 to 1966.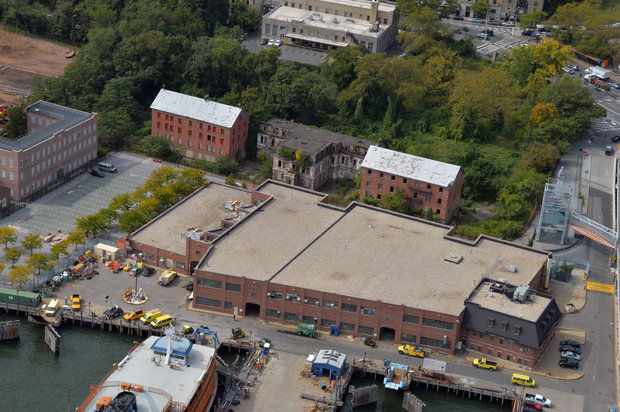 The U.S. Lighthouse Service Depot complex | Bill Lyons via SILive.com
The National Lighthouse Museum will be a place for visitors to learn about American lighthouse history and will feature artifacts from lighthouses around the country, with a emphasis on the lighthouses of New York. The mission of this museum is to preserving lighthouse heritage through "education programs, publications, films, festivals, living history, lighthouse trails, conferences, and other such offerings."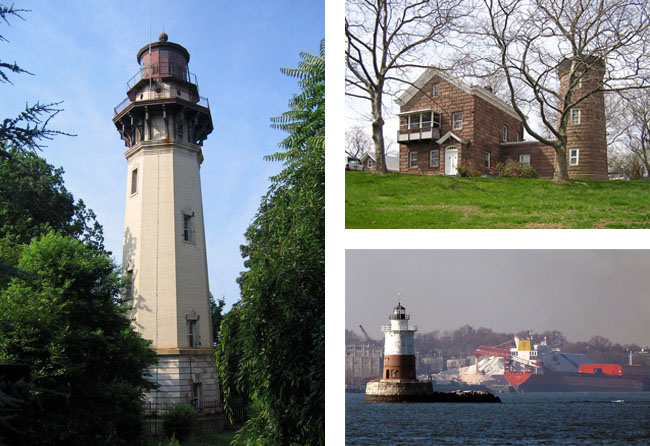 Lighthouses of Staten Island | via LighthouseFriends.com, TheLighthousePeople.com, SILive.com
The opening of the museum is just the earliest of many planned developments set to transform the area around the St. George Ferry Terminal. Soon the museum will be accompanied by the New York Wheel, the largest Ferris Wheel in the world; and the Empire Outlets, consisting of 125 designer outlet stores, restaurants, cafes, a banquet facility and a 200-room hotel.