Staten Island can lay claim to having been the home of some of this country's most famous citizens. Barrymore, Vanderbilt, Thoreau, Goodyear, and Aguilera are just a few of the Staten Island families whose members have gone on to achieve greatness. In addition to playing host to the renowned, Staten Island has also been the home of more infamous and notorious residents. Here are three residents whose histories fall on the darker side of Staten Island's past.
1. Aaron Burr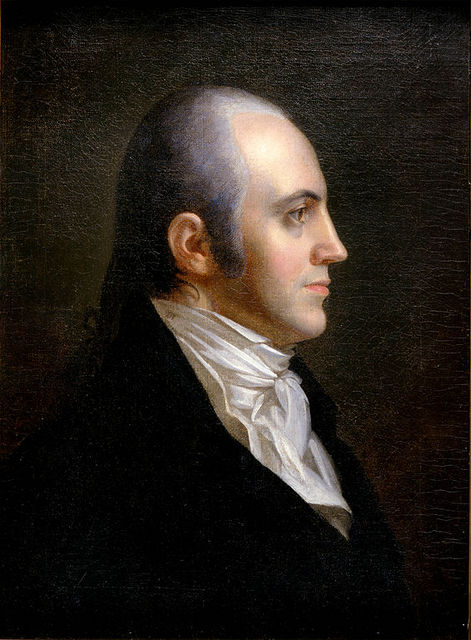 Aaron Burr | via Wikipedia
Aaron Burr was a United States Senator from New York, the State's third Attorney General, and the third Vice President of the United States. However, he is most well known for fatally shooting former Secretary of the Treasury Alexander Hamilton in a duel. He was never convicted for the murder (though dueling was illegal in both New York City and New Jersey), but his political career ended with Hamilton's life. Three years after the infamous duel, Burr's dicey attempts to claim land along the U.S. border with Spain led to charges of treason; charges that were eventually dropped. After a stint in Europe, Burr lived out the end of his life in a boardinghouse in Port Richmond. That boardinghouse became the St. James Hotel where, according to contemporary records, above the mantel "hangs a profile steel engraving of Burr,… to which, until recently, there was attached the inscription: 'Aaron Burr died in this room Sept. 14, 1836.'"
2. Antonio de Padua María Severino López de Santa Anna y Pérez de Lebrón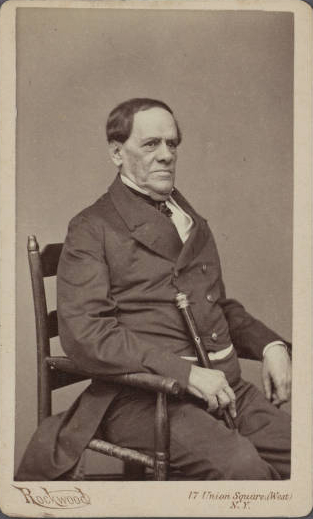 Santa Anna | via Wikipedia
Antonio de Padua María Severino López de Santa Anna y Pérez de Lebrón, or Santa Anna, has a resume and rap sheet as long as his name. He was a general in the Mexican army (after originally fighting against Mexican independence from Spain), President of Mexico eleven times, and the man who led the attack on the Alamo. The General was later exiled from Mexico and found himself on Staten Island where it is alleged that he imported chicle, the base of what would become our modern chewing gum. Like Napoleon before him, he would not let exile defeat him. He recruited supporters to help him reassert power in Mexico but never succeeded. Ultimately, he was smuggled back to Mexico inside a piano crate.
3. Polly Bodine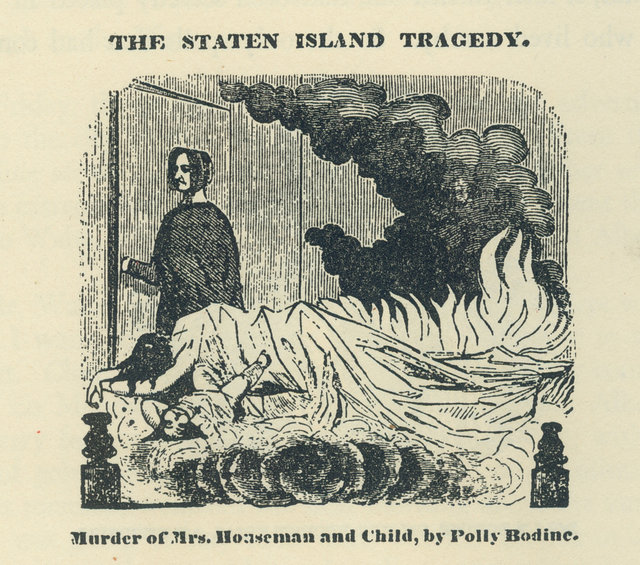 Polly Bodine's Crime | via Boroughs of the Dead
Polly Bodine has alternatively been called both the Witch and the Lizzie Borden of Staten Island. Allegedly – as she was never convicted – Polly murdered her sister-in-law and young niece on Christmas Eve 1843. To destroy all the evidence of her misdeed, Polly allegedly burned down their Staten Island home. Bodine was tried three times for the murders and arson, and she was acquitted all three times. Many of the residents of Staten Island, however, believed she was guilty. The case attracted so much attention that P.T. Barnum created a wax model of Bodine, and author Edgar Allan Poe wrote about her in his Doings of Gotham series. Even with all the attention, hate, and negative publicity drawn at her, Polly went on to live the rest of her life in obscurity on Staten Island.