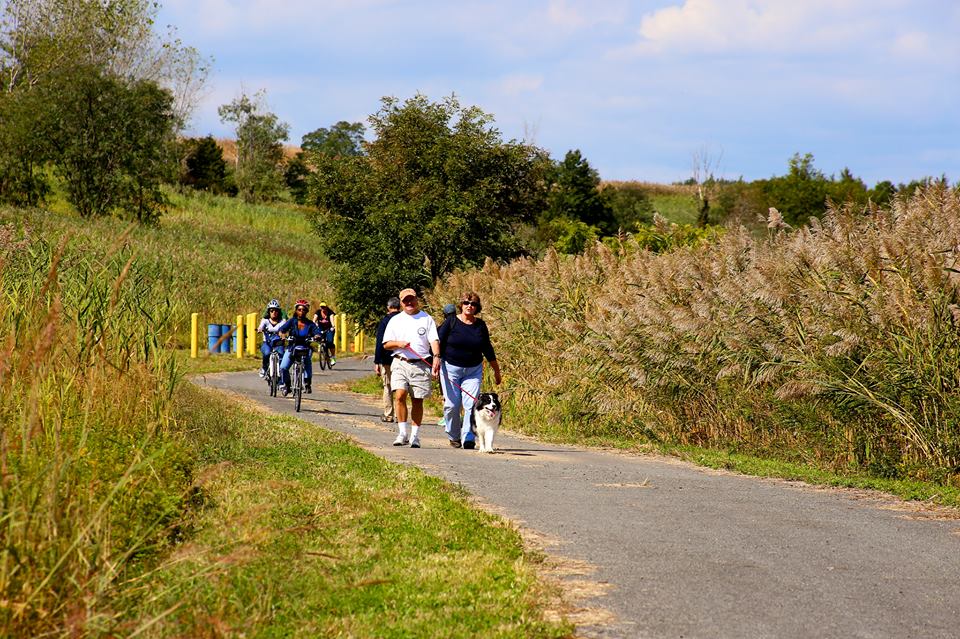 A walk through Freshkills Sneak Peak, 2013 | DSNY/Michael Anton via Facebook
Sneak "Peak" festival is a one-day festival celebrating Staten Island's landfill-to-park masterpiece, Freshkills Park. This year's fifth annual festival is happening Sunday, September 28, starting at 11 am. Sneak "Peak" will feature art, live music, and tons of activities.
How to get there: There will be a free shuttle bus service provided at the Staten Island Ferry St. George Terminal. Shuttle bus is limited to capacity and bikes are not permitted on the bus. If you are driving, there will be parking available at 250 Wild Ave [GMAP].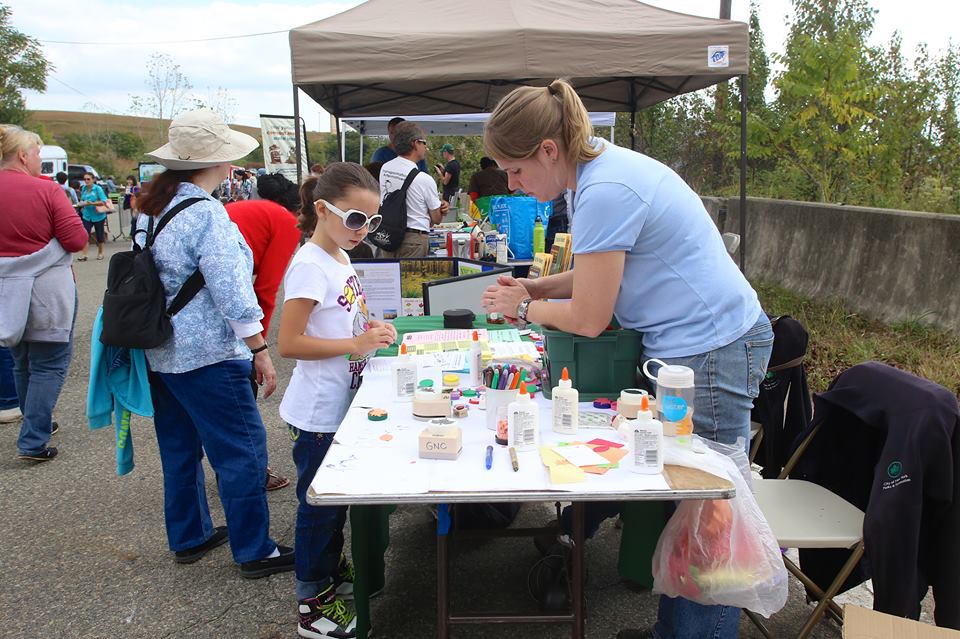 The Staten Island Greenbelt's educational crafts, 2013 | DSNY/Michael Anton via Facebook
The festivities: There will be food trucks, live music, recreational activities, public art and performance, tours, talks, and workshops. This year is the first time Sneak "Peak" will feature live music. Some of the artists include Amory Sivertson, an indie-alternative musician from Boston; Ava Luna, an "ice-cool vintage groove" band; and Throw Vision, a fusion band showing such eclectic influences as Debussy, Animal Collective, R&B, and jazz.
Some of the public art and performances include The City Foundations Puppet Mobile puppet shows; Rodi Gallery, a mobile art show that will be showcasing a collaborative work by Christian Hincapie and Aaron Graham; and Staten Island Arts' I'd Tap That Trivia, a game show featuring Staten Island trivia.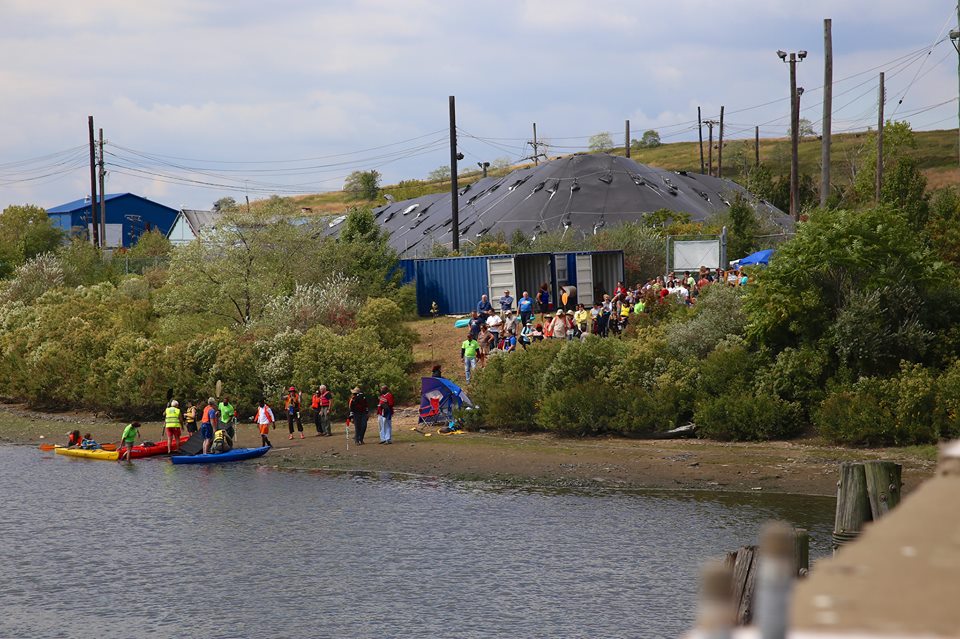 Kayaking at Sneak Peak, 2013 | DSNY/Michael Anton via Facebook
If you're looking for some interactive fun, there will be kayaking, kite flying, rock climbing, bicycling, pony rides, in-line skating, and more. And Home Depot will be there to help you build a bird feeder.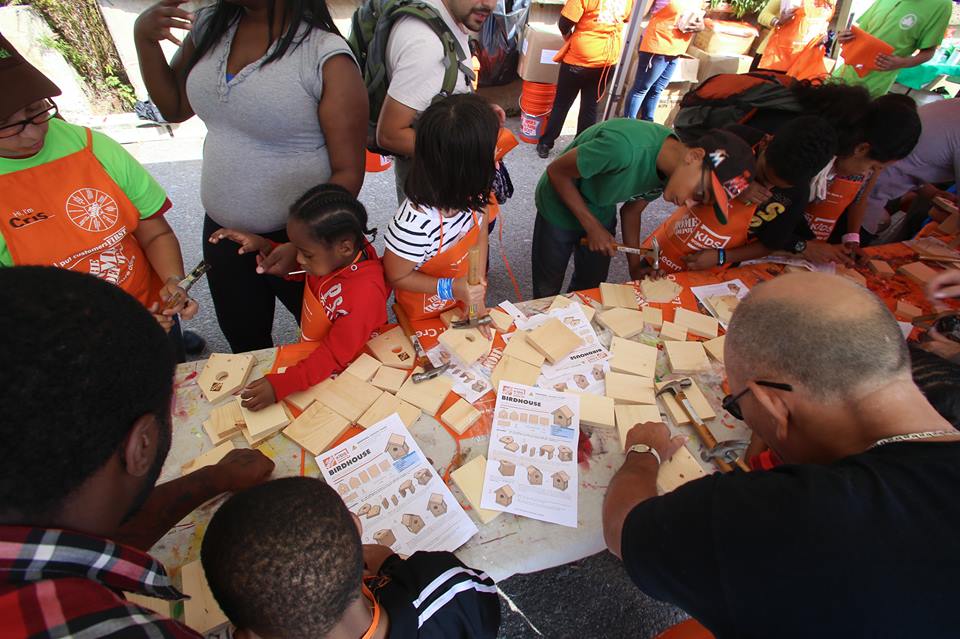 Building birdhouses with Home Depot at Sneak Peak, 2013 | DSNY/Michael Anton via Facebook
The talks will outline wildlife with Bat Research, Oyster Research, Turtles Research, Bird Research, and more. The tours will include the engineered landscape and infrastructure below Freshkills Park and the planning and design of the park.
How to get involved: You can become a sponsor of the event and see what impact it has on your company. You can also be part of the fun by becoming a volunteer at the event.
For more information on Fresh Kills Park's event Sneak "Peak": Greenway Adventure, visit their website.
Businesses Mentioned Above
[blankslate_pages id="d53a09a3e696b1″ type="card" show_photo="true" tracking_id=""][/blankslate_pages]