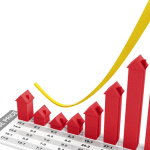 September 2014–Markets across the nation seem to be back on the recovery track after a brief pause. One of the more encouraging aspects of this renewed recovery is that new construction of single-family homes reached six-year highs in August, according to the U.S. Commerce Department. Consumers are also finding more listings in their search results than they have in years. Inventory is rising in many neighborhoods as higher prices have motivated more sellers to list.
New Listings in Staten Island increased 1.2 percent to 493. Pending Sales were up 7.4 percent to 303. Inventory levels fell 18.5 percent to 2,217 units.  
Prices were a tad soft. The Median Sales Price decreased 3.1 percent to $403,264. Days on Market was down 14.9 percent to 110 days. Sellers were encouraged as Months Supply of Inventory was down 24.1 percent to 7.9 months. 
The departure of investors from the scene should benefit first-time homebuyers, but student debt and sluggish wage growth have slowed that transition. The economy is growing, but it's growing at a slower pace than desired. Thankfully, inflation remains tame, partly enabling the Federal Reserve to keep rates low for longer, contrary to the forecasts of most economists.
Monthly Indicators
– 2.7%
– 3.1%
– 18.15
One-Year Change in Closed Sales
One-Year Change in Median Sales Price
One-Year Change in Inventory
Click here for full report about the entire Staten Island housing market.
Click links below for detailed housing information on the different geographic areas of Staten Island:
East Shore – Includes data from Arrochar, Grasmere, Old Town, South Beach, Dongan Hills,  Dongan Hills below Hylan, Grant City and Midland Beach
Gateway – Includes data from New Dorp, Oakwood, Oakwood Beach, Oakwood Heights, Bay Terrace, Great Kills and Eltingville
Greater St. George –  Includes data from Ft. Wadsworth, Concord, Shore Acres, Rosebank, Clifton, Stapleton, Thomkinsville, St. George, Ward Hill, Park Hill and Grymes Hill
Heartland – Includes data from Willowbrook, Manor Heights, Bulls Head, New Springville, Heartland Village, Travis and Latourette
North Shore – Includes data from New Brighton, Snug Harbor, Livingston, Randall Manor, West Brighton, Port Richmond, Mariners Harbor, Graniteville, Arlington, Bloomfield and Elm Park
South Shore – Includes data from Annandale, South East Annandale, Arden Heights, Rossville, Woodrow, Huguenot, Princess Bay, Pleasant Plains, Charleston, Richmond Valley and Tottenville
The Hills – Includes data from Emerson Hill, Todt Hill, Lower Todt Hill, Light House Hill, Richmondtown, High Rock, Dongan Hills Colony and Emerson Hill
The Lakes – Includes data from Westerleigh, Sunset Hill, Sunnyside, Royal Oak, Silver Lake, Clove Lakes and Castleton