When it comes to good sledding spots, Staten Island may be the most fortunate of the New York boroughs. With its many parks and public golf courses, there are more than enough hills to go around, none of them too far away for a quick excursion. Following are some of Staten Island's most popular sledding destinations for families, kids, and adults who are kids at heart.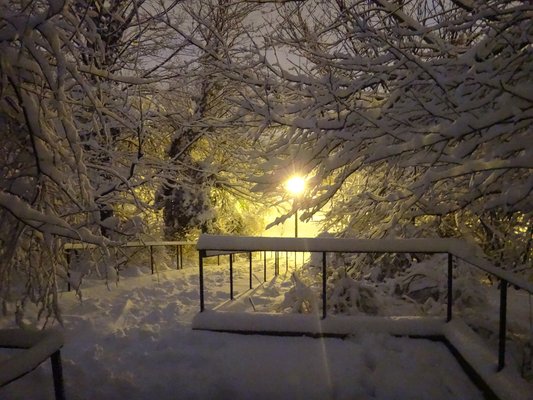 Silver Lake Park | Nadia Z. via Yelp
Silver Lake Park
The rolling hills of the park and the neighboring golf course offer many opportunities for sledding. One popular spot is the long hill alongside the park drive — just listen for the sounds of squealing children and you should be able to find the perfect place to launch your Flexible Flyer.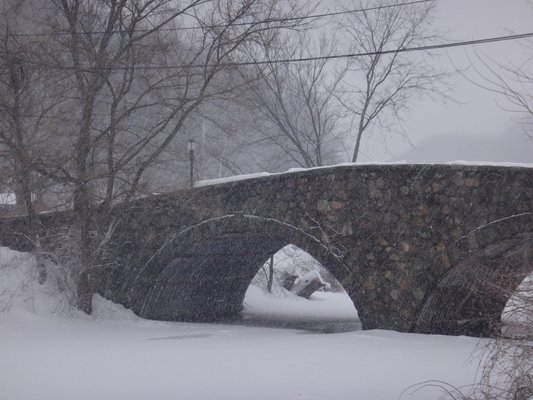 Clove Lakes Park's snowy bridge | Nadia Z. via Yelp
Clove Lakes Park
The Parks Department at Clove Lakes Park is hands-on about sledding activities, sometimes organizing snow angel and snowman-building contests and giving out complimentary hot chocolate. They even put bales of hay at the bottom of some of the longer hills to make sure your tykes don't end up going too far, literally.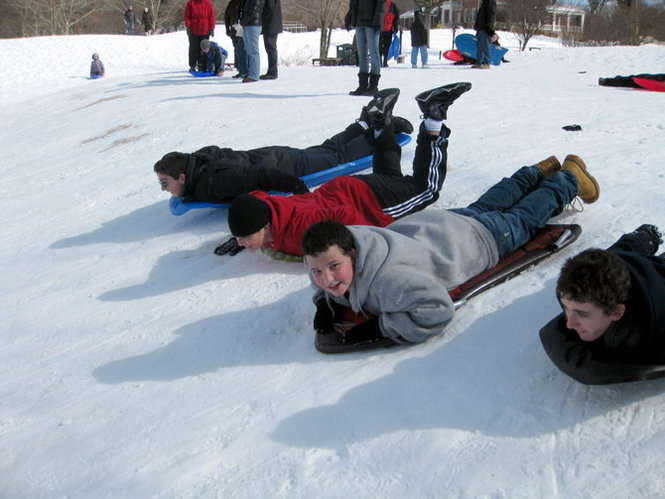 Sledding at LaTourette Park | Vincent Gragnani via SILive.com
LaTourette Park and Golf Course
When you've graduated from the smaller hills at Clove Lakes, you may be ready for the steeper hills of this public golf course and park. During the revolutionary war, British soldiers stood here, keeping an eye out for American troops. Sledding down them is not quite as dangerous as a Revolutionary War battle, but it should be thrilling enough to keep your older kids happy.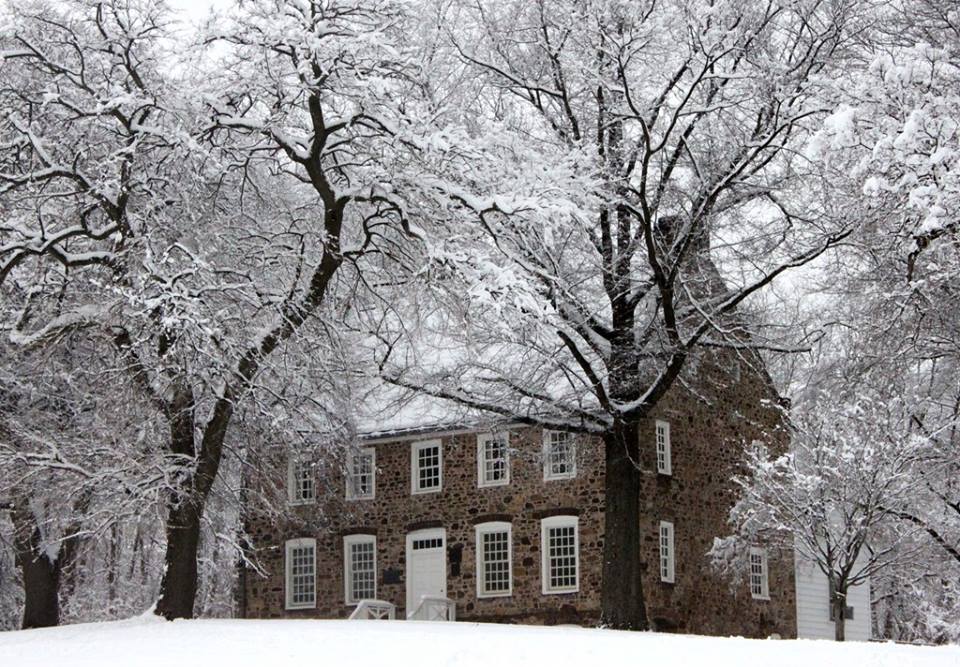 Conference House | via Facebook 
Conference House Park
This historic spot is popular with South Shore residents. What it lacks in steep hills it makes up for with its picturesque views. You may feel like you're sledding in another century.
https://www.youtube.com/watch?v=q7qQ0S71Mcs
Mount Loretto
The Mount Loretto Unique Area is a parcel of land the New York State Department of Environmental Conservation bought in 1999 from the Archdiocese of New York. One hundred years earlier, the land was bought by Catholic priest John Christopher Drumgoole, founder of the Mission of the Immaculate Virgin in Manhattan, in order to found an orphanage for poor children. He named it Mount Loretto in honor of one of the nuns who worked with him. The orphanage is long gone, but when the snow falls, the hills are once again alive with the sound of happy children.
Businesses Mentioned Above
[blankslate_pages id="d53d7ec42a1669, d543d60649864b, d54c12da0630e0, d53a0b3a72183f, d53f21cf600a73″ type="card" show_photo="true" utm_content=""][/blankslate_pages]