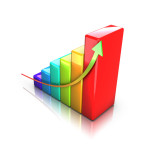 January-2015-It's already evident that 2015 will be marked by talk of changing mortgage rates and regulations. Rates should stay low, but consumers and finance experts alike believe that we're at or near rate bottoms. Early indications point to more sales, more listings, more new construction and more excitement. It's not expected to be the overblown land grab of the early 2000s, but it should feel like a healthy market, which, in and of itself, may feel like an odd sensation to real estate practitioners accustomed to the boom and bust of the 21st century.
New Listings in Staten Island increased 2.9 percent to 432. Pending Sales were up 19.9 percent to 241. Inventory levels fell 19.9 percent to 1,826 units.
Prices continued to gain traction. The Median Sales Price increased 1.0 percent to $407,660. Days on Market was down 5.0 percent to 149 days. Sellers were encouraged as Months Supply of Inventory was down 21.2 percent to 6.4 months.
The 3 percent downpayment programs from Fannie Mae and Freddie Mac should help potential new homeowners, but in a recent member survey by the Independent Community Bankers of America, three-fourths of respondents stated that regulatory burdens are hurting their ability to loan money. The wider economy shows slight wage increases and gas prices near five-year lows but rising along with extended daylight and buyer demand. These various economic pushes and pulls can turn stagnant markets into exciting ones. It's all in how you look at it.


Monthly Indicators
– 17.9%
+ 1.0%
– 19.9%
One-Year Change in Closed Sales
One-Year Change in Median Sales Price
One-Year Change in Inventory
Click here for full report about the entire Staten Island housing market.
Click links below for detailed housing information on the different geographic areas of Staten Island:
East Shore – Includes data from Arrochar, Grasmere, Old Town, South Beach, Dongan Hills,  Dongan Hills below Hylan, Grant City and Midland Beach
Gateway – Includes data from New Dorp, Oakwood, Oakwood Beach, Oakwood Heights, Bay Terrace, Great Kills and Eltingville
Greater St. George –  Includes data from Ft. Wadsworth, Concord, Shore Acres, Rosebank, Clifton, Stapleton, Thomkinsville, St. George, Ward Hill, Park Hill and Grymes Hill
Heartland – Includes data from Willowbrook, Manor Heights, Bulls Head, New Springville, Heartland Village, Travis and Latourette
North Shore – Includes data from New Brighton, Snug Harbor, Livingston, Randall Manor, West Brighton, Port Richmond, Mariners Harbor, Graniteville, Arlington, Bloomfield and Elm Park
South Shore – Includes data from Annandale, South East Annandale, Arden Heights, Rossville, Woodrow, Huguenot, Princess Bay, Pleasant Plains, Charleston, Richmond Valley and Tottenville
The Hills – Includes data from Emerson Hill, Todt Hill, Lower Todt Hill, Light House Hill, Richmondtown, High Rock, Dongan Hills Colony and Emerson Hill
The Lakes – Includes data from Westerleigh, Sunset Hill, Sunnyside, Royal Oak, Silver Lake, Clove Lakes and Castleton