Brunch can be the most leisurely meal — the pressures of the week have subsided and the weekend unfolds. Here are four unique restaurants on Staten Island to try this spring, each with a distinctive spin on the classic weekend meal.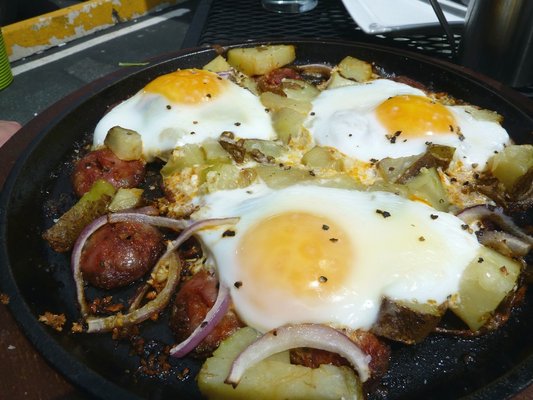 Chorizo sausage and eggs | Christine Y. via Yelp
Alor Cafe
Intimate and lively, Alor Cafe is a local favorite in the Oakwood neighborhood. Known for its crepes, the hardest decision is savory or sweet. Who can resist Nutella? With live music on weekends, lots of vegetarian options, and outdoor seating when the weather warms up, Alor Cafe is filled with personality.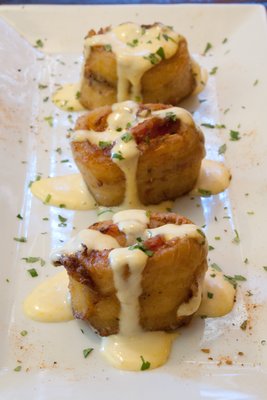 Relleno de Gambas | Beso via Yelp
Beso
Delectable tapas and white apricot sangria at brunch? Absolutely. Often ranked Staten Island's best restaurant, Beso offers refined Spanish cuisine in a comfortable setting just a few minutes' walk from the ferry in St George. At brunch try Huevos y Frijoles and Tres Leches Cake.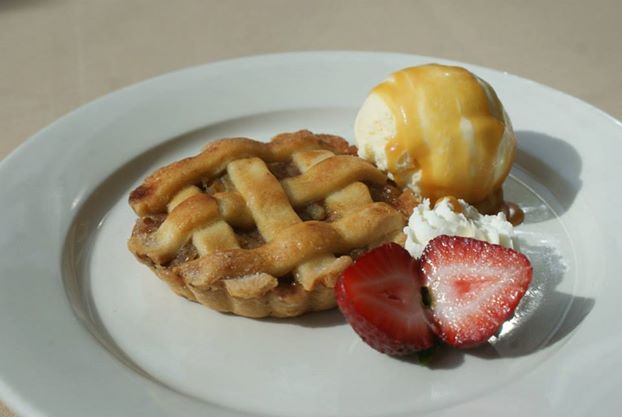 Lorenzo's Restaurant | via Facebook
Lorenzo's Restaurant
For a grand and sophisticated hotel brunch, Lorenzo's offers a lavish spread. Start with Seafood Salad from the carved ice display, sample the multiple egg, roast meat dishes and pasta dishes, and make sure to save room for the chocolate fountain. Lorenzo's has two seatings — 12 p.m. and 2 p.m. — so remember to call for reservations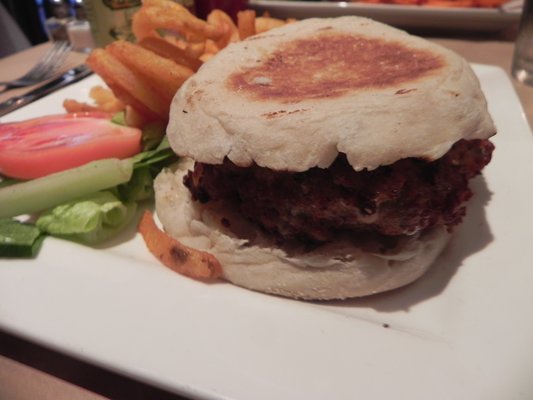 Bayou | via Yelp
Bayou
New Orleans comes to Staten Island at Bayou, a lively Rosebank neighborhood restaurant whose jazz brunch menu includes New Orleans–inflected egg and crepes dishes. Or try Bourbon street French Toast, with strawberries, creme fraiche and pecans. For dessert the Banana Chocolate Bread Pudding topped with a Bourbon cream sauce.
Businesses Mentioned Above
[blankslate_pages id="d53a0d6b3cf198, d53a0b8bbd97c2, d54de2efe632ae, d53a0ad49e22d2″ type="card" show_photo="true" utm_content=""][/blankslate_pages]