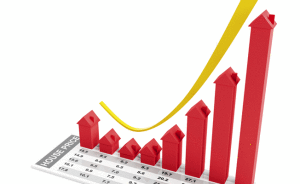 May 2015 – The U.S. economy has been pretty even so far this year. Usually when new figures are released, they paint a pretty picture worthy of putting above the fireplace in that purchased new home. Recently, some numbers for the first quarter were adjusted to show a slight contraction in the economy. The initial response from Wall Street was unfavorable, but the correction itself is truly a mere blip. Nobody is predicting that the market will take a sudden turn.
New Listings in Staten Island increased 4.3 percent to 579. Pending Sales were up 19.0 percent to 363. Inventory levels fell 21.4 percent to 2,009 units.
Prices continued to gain traction. The Median Sales Price increased 4.0 percent to $402,500. Days on Market was down 7.9 percent to 134 days. Sellers were encouraged as Months Supply of Inventory was down 28.4 percent to 6.7 months.
One interesting effect of a weaker-than-expected economy is that the Federal Reserve does not seem ready to raise short-term interest rates during summer, as some had suggested might happen. New projections indicate that rates will remain the same until September at the earliest. The dominant storylines in housing are decidedly not negative these days. Instead, you're more likely to see top sales and luxury living highlighted than the woes of foreclosures and short sales. 
Monthly Indicators
+ 9.4%
+ 4.0%
– 21.4%
One-Year Change in Closed Sales
One-Year Change in Median Sales Price
One-Year Change in Inventory
Click here for full report about the entire Staten Island housing market.
Click links below for detailed housing information on the different geographic areas of Staten Island:
East Shore – Includes data from Arrochar, Grasmere, Old Town, South Beach, Dongan Hills,  Dongan Hills below Hylan, Grant City and Midland Beach
Gateway – Includes data from New Dorp, Oakwood, Oakwood Beach, Oakwood Heights, Bay Terrace, Great Kills and Eltingville
Greater St. George –  Includes data from Ft. Wadsworth, Concord, Shore Acres, Rosebank, Clifton, Stapleton, Thomkinsville, St. George, Ward Hill, Park Hill and Grymes Hill
Heartland – Includes data from Willowbrook, Manor Heights, Bulls Head, New Springville , Heartland Village, Travis and LaTourette.
North Shore– Includes data from New Brighton, Snug Harbor, Livingston, Randall Manor, West Brighton, Port Richmond, Mariners Harbor, Graniteville, Arlington, Bloomfield and Elm Park
South Shore – Includes data from Annandale, South East Annandale, Arden Heights, Rossville, Woodrow, Huguenot, Princess Bay, Pleasant Plains, Charleston, Richmond Valley and Tottenville
The Hills – Includes data from Emerson Hill, Todt Hill, Lower Todt Hill, Light House Hill, Richmondtown, High Rock, Dongan Hills Colony and Emerson Hill
The Lakes – Includes data from Westerleigh, Sunset Hill, Sunnyside, Royal Oak, Silver Lake, Clove Lakes and Castleton