For most Staten Island home buyers, the purchase of real estate is one of the largest financial transactions they will make. The Staten Island Multiple Listing Service is a convenient online resource for anyone shopping for a home in the borough, as well as some other select locales.
The same level of financial importance of a home purchase holds true for home buyers across the nation.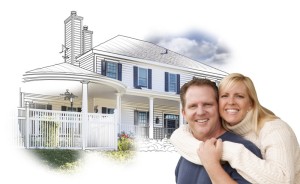 Offering both a sense of suburbia and sophisticated urban amenities, Staten Island's thriving community offers the convenience of wonderful schools, shopping, dining, sports and cultural activities that combine to enhance the lifestyle of its residents.
Buyers in the borough and elsewhere purchase a home not only for the desire to own a home of their own, but also because of changes in jobs, family situations, and the need for a smaller or larger living area.
An annual survey conducted by the NATIONAL ASSOCIATION OF REALTORS® of recent home buyers and sellers provides insight into their experiences with this important transaction.
Here are highlights from the latest report:
Thirty-three percent of recent home buyers were first time buyers, which is still suppressed from the historical norm of 40 percent among primary residence buyers.
For 43 percent of home buyers, the first step in the home-buying process was looking online for properties and 12 percent of home buyers first looked online for information about the home buying process.
Ninety-two percent of buyers use the internet in some way in their home search process and 50 percent of buyers use a mobile website or application in their home search.
Real estate agents were viewed as a useful information source by 98 percent of buyers who used an agent while searching for a home.
The typical home buyer searched for 10 weeks and viewed 10 homes—this is two weeks shorter than the previous year's report.
Seventy percent of home sellers only contacted one agent before selecting the one to assist with their home sale.
The share of home sellers who sold their home without the assistance of a real estate agent was nine percent. Forty-four percent knew the buyer prior to home purchase.
About The Staten Island Board of REALTORS® (SIBOR)
Approaching its 100th anniversary, the Staten Island Board of REALTORS® (SIBOR) is the largest not-for-profit professional and trade association in Staten Island, N.Y.
SIBOR exists to enhance the ability and opportunity of its members to conduct their business successfully and ethically; and to promote the preservation of the public's right to own, transfer and use real property.
Comprised of approximately 1,800 members, SIBOR serves real estate agents, brokers and affiliated professionals throughout the borough and surrounding areas.
SIBOR is the provider of the Staten Island Multiple Listing Service Inc. (SIMLS), which works as a clearinghouse through which more than 250 local real estate firms exchange information on properties they have listed for sale. Together, its members participate in over 3,000 real estate transactions every year.
All SIBOR members belong to the New York State Association of REALTORS® (NYSAR) and the National Association of REALTORS® (NAR).
SIBOR may be reached at 718-928-3220 and viewed online at www.SIBOR.com. SIBOR may also be visited on Facebook at "Staten Island Board of Realtors" and "SIBOR 100" (showcasing some of the organization's latest highlights and accomplishments), and on Twitter via @SIBOR.
Media Contact: Barton Horowitz
Relevant Public Relations, LLC
Headquarters: 718‑682‑1509
Mobile: 917‑715‑8761
Email: Bhorowitz@RelevantPR.com