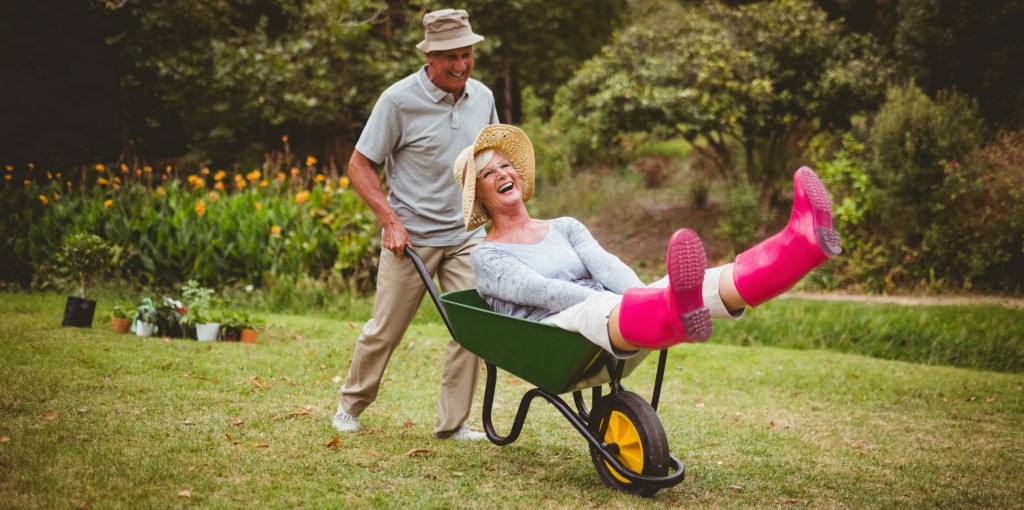 The Staten Island real estate market is bustling with buyers seeking homes that best suit their specific needs.
People buy and sell homes for many reasons. Perhaps they need to relocate for a job, or maybe they simply want a change of scenery.
However, according to the National Association of Realtors®' 2015 Home Buyer and Seller Generational Trends Report, if you are 50 years old or older, chances are you are selling your home to downsize.
The reasons for downsizing can vary depending on what stage of life the person or family is entering.
For younger baby boomers, those born between 1955-1964, the reason to downsize might be that all of their children have moved out, or maybe the home has just become too expensive to maintain.
For older baby boomers (born between 1946-1954) and members of the Silent Generation (between 1925-1945) who are entering or are in retirement, downsizing can help increase a nest egg or decrease the amount of work needed to keep up the home.
"For many people it is as simple as one day realizing that there are rooms in your home that you never go in, or that keeping the house clean has become a full-time job," said Sandy Krueger, CEO of the Staten Island Board of Realtors (SIBOR). "When that time comes, looking into buying a smaller home is the next logical step."
Some of the benefits that come with downsizing are:
1) SAVING MONEY
Not only is a smaller house less expensive to purchase, the ancillary costs of the home are also reduced. "You will likely use less electricity to heat, cool or light a smaller home. This could bring down your utility bills," Krueger said. "Less house also means less to maintain, meaning costs for repairs, gardening, etc., will go down as well."
2) LESS TO CLEAN AND MAINTAIN
If you decrease the size of your living space, logically you decrease the space you need to clean. "Downsizing can also force you to re-examine your 'stuff' and how much of it you actually need, helping you to declutter," Krueger said.  "And owning fewer things also means less to dust."
3) MORE FREE TIME
With less to clean and take care of comes more time for other things. "What would you do with an extra five-to-ten hours a week?" Krueger said. "For those starting their retirement, this is more time to start a new hobby, spend time with your family or to simply relax and enjoy. Who wants to spend their retirement making sure the rooms no one uses are clean?"
If you are considering or in the process of downsizing, the most important thing you can do is hire a Realtor®.  Realtors® can provide valuable counsel, discuss listings, show you homes in person and negotiate on your behalf, and Realtors® with NAR's Seniors Real Estate Specialist® (SRES) designation are experienced and knowledgeable in meeting the specific needs of older buyers.
Contact SIBOR for information on working with a Realtor® with the SRES designation.
About The Staten Island Board of REALTORS® (SIBOR)
Marking its 100th anniversary in October 2015, the Staten Island Board of REALTORS® (SIBOR) is the largest not-for-profit professional and trade association in Staten Island, N.Y.
SIBOR exists to enhance the ability and opportunity of its members to conduct their business successfully and ethically; and to promote the preservation of the public's right to own, transfer and use real property.
Comprised of approximately 1,800 members, SIBOR serves real estate agents, brokers and affiliated professionals throughout the borough and surrounding areas.
SIBOR is the provider of the Staten Island Multiple Listing Service Inc. (SIMLS), which works as a clearinghouse through which more than 250 local real estate firms exchange information on properties they have listed for sale. Together, its members participate in over 3,000 real estate transactions every year.
All SIBOR members belong to the New York State Association of REALTORS® (NYSAR) and the National Association of REALTORS® (NAR).
SIBOR may be reached at 718-928-3220 and viewed online at www.SIBOR.com. SIBOR may also be visited on Facebook at "Staten Island Board of Realtors" and "SIBOR 100" (showcasing some of the organization's latest highlights and accomplishments), and on Twitter via @SIBOR.
Media Contact: Barton Horowitz
Relevant Public Relations, LLC
Headquarters: 718‑682‑1509
Mobile: 917‑715‑8761
Email: Bhorowitz@RelevantPR.com