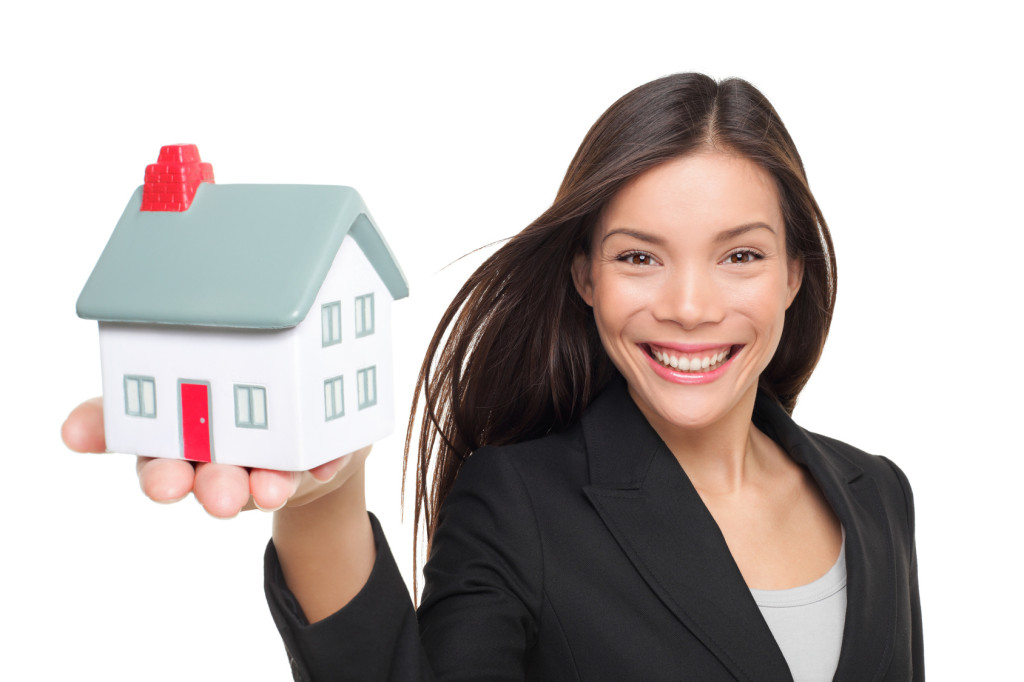 STATEN ISLAND, N.Y. – Millennials, those aged 18 to 34, are looking for a career that allows them to be independent, flexible and entrepreneurial, according to a recent study from Bentley University. A career in real estate meets all of these specifications, and also offers a laundry list of advantages and benefits that make it the perfect occupation for young professionals.
"Now that the real estate market is on the upswing, there are huge opportunities for young people to enter the industry, and joining the National Association of Realtors® and the Staten Island Board of Realtors® (SIBOR) offers millennials even more advantages," said Sandy Krueger, CEO of SIBOR. "With benefits such as a Young Professional Network and other networking opportunities, there has never been a better time for a young person to become a Realtor®."
A real estate education on Staten Island is particularly convenient because of SIBOR's educational wing: the Richmond County Real Estate Institute.
Launched in September of 1980, the school held its first class at Snug Harbor, Livingston. It has the distinction of being the first school in New York state to be operated by a local real estate board, and the first of its kind to run independently of a college or university.
LEARN AT SIBOR HEADQUARTERS IN BULLS HEAD/GRANITEVILLE
Today, located under the roof of SIBOR headquarters, 1535 Richmond Ave., Bulls Head/Graniteville, the institute continues to offer a professional environment, with qualified teachers and state-of- the-art instructional equipment that encourage students to succeed.
Over more than three decades, thousands of students have attended classes at the school, successfully completing one or more of its many state-approved programs.
The Richmond County Real Estate Institute offers a variety of classes designed to launch or enhance the careers of real estate professionals. Courses help students qualify as New York state-licensed sales people and brokers, and prepare them for official designations, such as Graduate, REALTOR® Institute (GRI); Certified Residential Specialist (CRS); Certified International Property Specialist (CIPS), and others.
In addition, the school offers an array of professional-enhancement classes, such as: Basic Taxes; How to Prepare for a Home Inspection; Office Building Management, and Notary Public, to name just a few. The institute even provides defensive-driving classes.
HERE ARE SOME OF THE ADVANTAGES MILLENNIALS CAN EXPECT FROM A CAREER IN REAL ESTATE:
Be your own boss. Millennials are the true entrepreneurial generation, and real estate is the ultimate profession for self-starters. Real estate agents are independent contractors, meaning agents can choose to work as much or as little as they want; it all depends on their aspirations. "The success of your business is entirely in your own hands," Krueger said.
Earn what you want. A career in real estate offers individuals the flexibility and freedom to set their own pace and income goals. Profits are often directly linked to efforts, so agents can choose to work as much or as little as they want; it all depends on their aspirations. Realtors® have access to additional education and resources that can help grow their business and increase their income. There is really no limit on how far hardworking, motivated men and women can advance in the field.
Make your own schedule. Real estate has never been a 9-to-5 business, and while Realtors® are often at the mercy of their client's timetable, they also have a lot of freedom when creating their own schedule. "If you need to arrange a doctor's appointment or attend a family event, you can organize your schedule around it," Krueger said. "And you may never have to ask permission to take a vacation!"
Be a part of your community. Building relationships and becoming a presence in the community is an important part of any agent's business. "Realtors® have unparalleled knowledge of their local neighborhoods and regional market conditions, and to maintain that knowledge, many are active participants in their community," Krueger said. "Realtors® live in the communities where they work, so helping their neighbors achieve the dream of homeownership and being a good neighbor are important."
For more information about becoming a Realtor®, the Richmond County Real Estate Institute may be reached at

718-928-3225

,

or via e-mail
:
debbie@sibor.com.
About The Staten Island Board of REALTORS® (SIBOR)
The 100-year-old Staten Island Board of REALTORS® (SIBOR) is the largest not-for-profit professional and trade association in Staten Island, N.Y.
SIBOR exists to enhance the ability and opportunity of its members to conduct their business successfully and ethically, and promote the preservation of the public's right to own, transfer and use real property.
Comprised of approximately 1,800 members, SIBOR serves real estate agents, brokers and affiliated professionals throughout the borough and surrounding areas.
SIBOR is the provider of the Staten Island Multiple Listing Service Inc. (SIMLS), which works as a clearinghouse through which more than 250 local real estate firms exchange information on properties they have listed for sale. Together, its members participate in over 3,000 real estate transactions every year.
All SIBOR Realtors belong to the New York State Association of REALTORS® (NYSAR) and the National Association of REALTORS® (NAR).
SIBOR may be reached at 718-928-3220 and viewed online at www.SIBOR.com. SIBOR may also be visited on Facebook at "Staten Island Board of Realtors" and "SIBOR 100" (showcasing some of the organization's latest highlights and accomplishments), and on Twitter via @SIBOR.
###
Media Contact: Barton Horowitz
Relevant Public Relations, LLC
Headquarters: 718‑682‑1509
Mobile: 917‑715‑8761
Email: Bhorowitz@RelevantPR.com