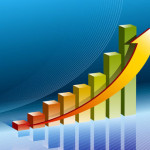 November 2015 – Residential real estate is experiencing its best year since the recession.  Housing demand is healthy, and that is expected to continue until the end of the year.  Home sales are actually set to have their best national showing since 2006.  More of the same is anticipated in 2016, but inventory and affordability challenges coupled with mortgage rate increases will likely keep any sort of monster growth in check.  This should be a good thing for keeping home prices from increasing too rapidly to maintain economic stability.
New Listings in Staten Island increased 10.5 percent to 357.  Pending Sales were up 45.3 percent to 353.  Inventory levels fell 34.5 percent to 1,623 units.
Prices continued to gain traction.  The Median Sales Price increased 7.1 percent to $420,500.  Days on Market was down 24.4 percent to 105 days.  Sellers were encouraged as Months Supply of Inventory was down 46.6 percent to 4.9 months. 
Unemployment rates across the nation changed little last month, which bodes well for an increase in buying activity.  The national jobless rate was 5.0 percent in October, which was 0.7 percent lower than the year prior.  Although housing and employment data are quite positive at this juncture, it is still certainly possible for listings and sales to be down in year-over-year comparisons.  Bad weather and the mix of housing available to buyers tend to have a greater effect on trends at the end of the year than during the midsummer months.
Monthly Indicators
+ 25.3%
+ 7.1%
– 34.5%
One-Year Change in Closed Sales
One-Year Change in Median Sales Price
One-Year Change in Inventory
Click here for full report about the entire Staten Island housing market.
Click links below for detailed housing information on the different geographic areas of Staten Island:
East Shore – Includes data from Arrochar, Grasmere, Old Town, South Beach, Dongan Hills,  Dongan Hills below Hylan, Grant City and Midland Beach
Gateway – Includes data from New Dorp, Oakwood, Oakwood Beach, Oakwood Heights, Bay Terrace, Great Kills and Eltingville
Greater St. George –  Includes data from Ft. Wadsworth, Concord, Shore Acres, Rosebank, Clifton, Stapleton, Thomkinsville, St. George, Ward Hill, Park Hill and Grymes Hill
Heartland – Includes data from Willowbrook, Manor Heights, Bulls Head, New Springville , Heartland Village, Travis and LaTourette.
North Shore– Includes data from New Brighton, Snug Harbor, Livingston, Randall Manor, West Brighton, Port Richmond, Mariners Harbor, Graniteville, Arlington, Bloomfield and Elm Park
South Shore – Includes data from Annandale, South East Annandale, Arden Heights, Rossville, Woodrow, Huguenot, Princess Bay, Pleasant Plains, Charleston, Richmond Valley and Tottenville
The Hills – Includes data from Emerson Hill, Todt Hill, Lower Todt Hill, Light House Hill, Richmondtown, High Rock, Dongan Hills Colony and Emerson Hill
The Lakes – Includes data from Westerleigh, Sunset Hill, Sunnyside, Royal Oak, Silver Lake, Clove Lakes and Castleton