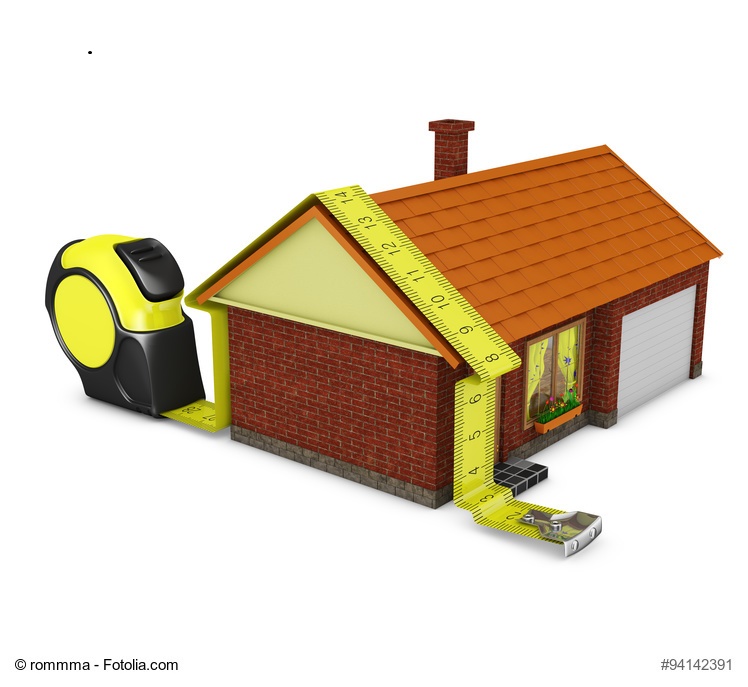 If you are planning a remodeling project for your Staten Island home, it's apparently a good decision – whether you are planning to sell your property or stay put.
Homeowners preparing to sell often make big or small improvements to their homes that can help yield positive results and garner top dollar from buyers. According to a recent report from the National Association of Realtors® (NAR), remodeling projects can also bring major benefits to homeowners who choose to remain in their homes.
"Driving around Staten Island, you may notice home-remodeling projects under way or completed, ranging from siding installation to major exterior renovations and expansions – not to mention the interior work that's not noticeable to a passerby," said Sandy Krueger, CEO of the Staten Island Board of Realtors (SIBOR). "Although some of this work may eventually benefit Staten Island home buyers, they provide immediate advantages to the present homeowners."
NAR President Tom Salomone, broker-owner of Real Estate II Inc. in Coral Springs, Fla., said, "Realtors® know that certain home upgrades and remodels can be beneficial to get more buyer eyes on a property, potentially bring in more offers or gain more equity from a home. But remodeling projects are just as valuable to homeowners who simply want to get more joy out of their dwellings. Regardless of the situation, Realtors® know what remodeling projects bring the biggest bang for the buck and what projects are most likely to improve a homeowner's impression of their current place."
According to NAR's "2015 Remodeling Impact Report," which uncovers the reasons homeowners choose a remodel and the increased happiness certain projects bring once completed, 64 percent have experienced increased enjoyment in their home after completing a remodeling project.
Additionally, 75 percent of respondents said they felt a major sense of accomplishment when thinking of their completed project. Fifty-four percent of respondents felt happy about the changes to their home, and 40 percent felt satisfied
INTERIOR WORK
As for their reasons to complete a remodeling project, 38 percent of homeowners said they wanted to upgrade worn-out surfaces, finishes and materials; 17 percent wanted to add features and improve livability; and 13 percent believed it was time for a change.
Realtors® named kitchen upgrades, complete kitchen renovations, bathroom renovations and new wood flooring as the interior projects that most appeal to potential buyers.
Similarly, Realtors® also ranked projects based on expected value at resale (without accounting for project price); the projects that ranked the highest in this category were complete kitchen renovations, kitchen upgrades, bathroom renovations and the addition of a bathroom.
When looking at the interior projects that yield the biggest financial results upon resale, Realtors® ranked hardwood flooring refinishes (100 percent of project cost recovered upon resale), insulation upgrades (95 percent recovered), new wood flooring (91 percent recovered), and converting a basement to a living area (69 percent recovered) as projects to consider.
EXTERIOR IMPROVEMENTS
Exterior projects are also important for both sellers and homeowners looking to increase satisfaction with their current home.
Realtors® said new roofing, new vinyl windows, new garage doors and new vinyl siding are most appealing to potential buyers and are highly valued upon resale (both considering project price and disregarding project price).
Upon resale, Realtors® said new roofing would recover 105 percent of its project cost, a new garage door would recover 87 percent, new vinyl siding would recover 83 percent, and new vinyl windows would bring back 80 percent of their cost. As for exterior projects that bring the most happiness for those not necessarily intending to sell, homeowners said new fiber-cement siding, new fiberglass or steel front doors, new roofing, and new garage doors brought the most satisfaction.
The "2015 Remodeling Impact Report," the first of its kind from NAR that examines personal satisfaction from remodeling projects, surveyed Realtors®, consumers who have completed their own remodeling projects, and members of the National Association of the Remodeling Industry.
About The Staten Island Board of REALTORS® (SIBOR)
At 100 years old, the Staten Island Board of REALTORS® (SIBOR) is the largest not-for-profit professional and trade association in Staten Island, N.Y.
SIBOR exists to enhance the ability and opportunity of its members to conduct their business successfully and ethically, and promote the preservation of the public's right to own, transfer and use real property.
Comprised of approximately 1,800 members, SIBOR serves real estate agents, brokers and affiliated professionals throughout the borough and surrounding areas.
SIBOR is the provider of the Staten Island Multiple Listing Service Inc. (SIMLS), which works as a clearinghouse through which more than 250 local real estate firms exchange information on properties they have listed for sale. Together, its members participate in over 3,000 real estate transactions every year.
All SIBOR Realtors belong to the New York State Association of REALTORS® (NYSAR) and the National Association of REALTORS® (NAR).
SIBOR may be reached at 718-928-3220 and viewed online at www.SIBOR.com. SIBOR may also be visited on Facebook at "Staten Island Board of Realtors" and "SIBOR 100" (showcasing some of the organization's latest highlights and accomplishments), and on Twitter via @SIBOR.
Media Contact: Barton Horowitz
Relevant Public Relations, LLC
Headquarters: 718‑682‑1509
Mobile: 917‑715‑8761
Email: Bhorowitz@RelevantPR.com