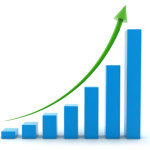 May 2016 –  We are in the thick of an exciting period of home buying and selling, often with quick multiple offers that are near, at or even above asking price, depending on the factors of the home and submarket in question. It was widely predicted that we would see healthy sales activity during the second quarter of 2016, and the market has not disappointed.
New Listings in Staten Island decreased 4.8 percent to 553. Pending Sales were up 43.7 percent to 477. Inventory levels fell 35.0 percent to 1,554 units.
Prices continued to gain traction. The Median Sales Price increased 9.9 percent to $445,000. Days on Market was down 21.4 percent to 106 days. Sellers were encouraged as Months Supply of Inventory was down 47.8 percent to 4.3 months.
Although inventory is still being stretched thin in many areas, low mortgage rates coupled with higher wages have built a relatively sturdy housing marketplace. How long that can continue without fresh supply remains an important question, but conditions are seemingly good enough for serious buyers. With the current slow state of new construction for non-rental households, the road ahead could be tricky if demand remains high.
Monthly Indicators
– 5.4%
+ 9.9%
– 35.0%
One-Year Change in Closed Sales
One-Year Change in Median Sales Price
One-Year Change in Inventory
Click here for full report about the entire Staten Island housing market.
Click links below for detailed housing information on the different geographic areas of Staten Island:
East Shore – Includes data from Arrochar, Grasmere, Old Town, South Beach, Dongan Hills,  Dongan Hills below Hylan, Grant City and Midland Beach
Gateway – Includes data from New Dorp, Oakwood, Oakwood Beach, Oakwood Heights, Bay Terrace, Great Kills and Eltingville
Greater St. George –  Includes data from Ft. Wadsworth, Concord, Shore Acres, Rosebank, Clifton, Stapleton, Thomkinsville, St. George, Ward Hill, Park Hill and Grymes Hill
Heartland – Includes data from Willowbrook, Manor Heights, Bulls Head, New Springville , Heartland Village, Travis and LaTourette.
North Shore– Includes data from New Brighton, Snug Harbor, Livingston, Randall Manor, West Brighton, Port Richmond, Mariners Harbor, Graniteville, Arlington, Bloomfield and Elm Park
South Shore – Includes data from Annandale, South East Annandale, Arden Heights, Rossville, Woodrow, Huguenot, Princess Bay, Pleasant Plains, Charleston, Richmond Valley and Tottenville
The Hills – Includes data from Emerson Hill, Todt Hill, Lower Todt Hill, Light House Hill, Richmondtown, High Rock, Dongan Hills Colony and Emerson Hill
The Lakes – Includes data from Westerleigh, Sunset Hill, Sunnyside, Royal Oak, Silver Lake, Clove Lakes and Castleton