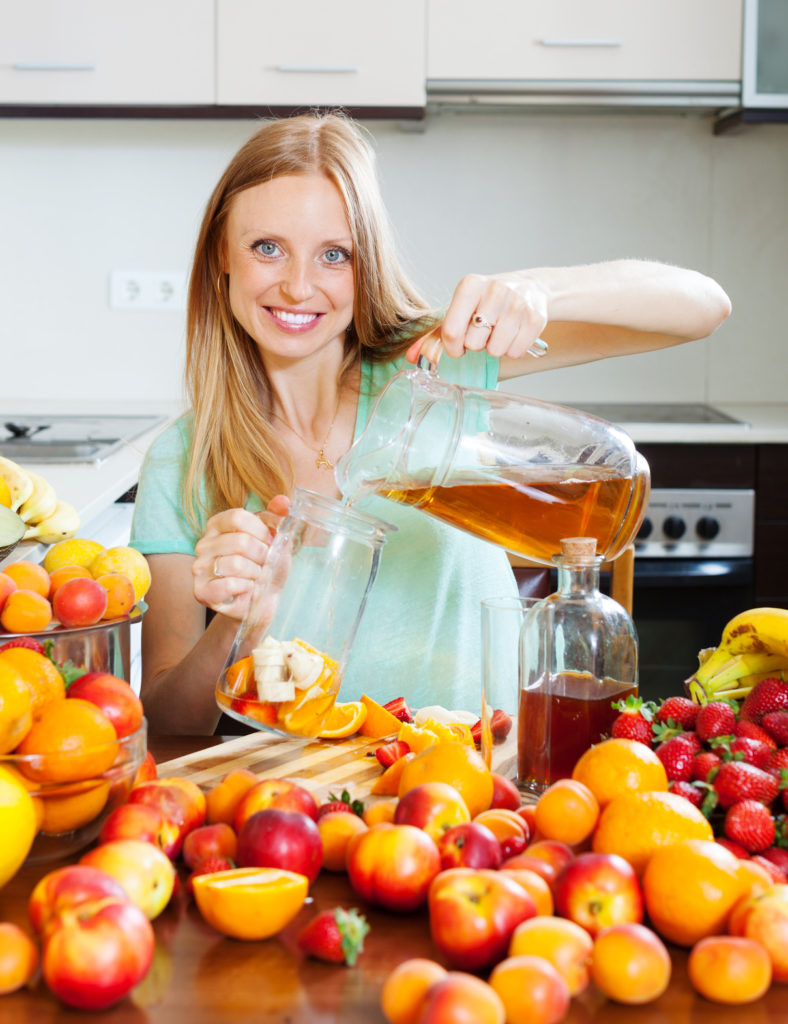 STATEN ISLAND, N.Y.  — According to the National Association of Realtors®, more than 40 percent of all homes sold last year were between the months of May and August. There are so many reasons why summer may be the perfect time to put your home on the market –  families are trying to settle into a new place before the school year starts and buyers have their tax refunds firmly in hand.
But with so many others reaching the same conclusion, how do you make your home stand out?
"A well planned open house allows potential buyers to picture how life in this home would be, and in the summer people tend to be more relaxed; it's the time of vacations and lazy days," said Sandy Krueger, CEO of the Staten Island Board of Realtors (SIBOR). "So making your home's open house a haven from the heat is the best way to help them visualize that this is the house is where they'll want to spend all of their summers."
Here are a few tips to help your home's open house stand out this summer:
Pump the A/C. It's easy for a house to become stuffy and warm during the summer, especially with exterior doors frequently opening and closing, so make sure that you have the air conditioning running whenever you're hosting potential buyers Krueger reminds homeowners, "Just make sure to keep the temperature cool and inviting, not set to a deep freeze!"
Curb Appeal. Your home's curb appeal is its first impression, and the summer months can be harsh on your home's front lawn. "Unlike in winter, where fresh snow in the front yard can appear romantic and enticing to buyers, there is nothing attractive about the dry, dead lawns of summer," said Krueger. "Water frequently or update your home's landscaping to something grass-free."
Outdoor Living. If your home has a pool, a large deck or an outdoor kitchen, the summer months are the perfect time to highlight them. "Put some lemonade out for buyers to enjoy on the patio and keep the pool crystal clean," said Krueger. "Remember, however, that summer means kids are out of school, and they may be joining their parents on open house tours, so make sure that pool gates are kept locked tight for safety."
Embrace the Season. "Potential buyers may be hot and thirsty when they arrive, so prepare for it," said Krueger. "Have a cooler with ice-cold bottled water ready and waiting for them the moment they walk in the house, and have refreshing snacks, like watermelon or popsicles, available in the kitchen or on the patio. This will help home buyers picture your home as their oasis in the heat."
Following a few easy open house tips can help you quickly find the right buyer this summer.
If you are interested in selling or buying a home this summer, contact SIBOR or visit SIBOR.com to find a RealtorÒ.
About The Staten Island Board of REALTORS® (SIBOR)
Having marked its 100th anniversary in 2015, the Staten Island Board of REALTORS® (SIBOR) is the largest not-for-profit professional and trade association in Staten Island, N.Y.
SIBOR exists to enhance the ability and opportunity of its members to conduct their business successfully and ethically, and promote the preservation of the public's right to own, transfer and use real property.
Comprised of approximately 1,800 members, SIBOR serves real estate agents, brokers and affiliated professionals throughout the borough and surrounding areas.
SIBOR is the provider of the Staten Island Multiple Listing Service Inc. (SIMLS), which works as a clearinghouse through which more than 250 local real estate firms exchange information on properties they have listed for sale. Together, its members participate in over 3,700 real estate transactions every year.
All SIBOR Realtors belong to the New York State Association of REALTORS® (NYSAR) and the National Association of REALTORS® (NAR).
SIBOR may be reached at 718-928-3220 and viewed online at www.SIBOR.com. SIBOR may also be visited on Facebook at "Staten Island Board of Realtors" and on Twitter via @SIBOR.
Media Contact: Barton Horowitz
Relevant Public Relations, LLC
Headquarters: 718-682-1509
Mobile: 917-715-8761
Email: Bhorowitz@RelevantPR.com