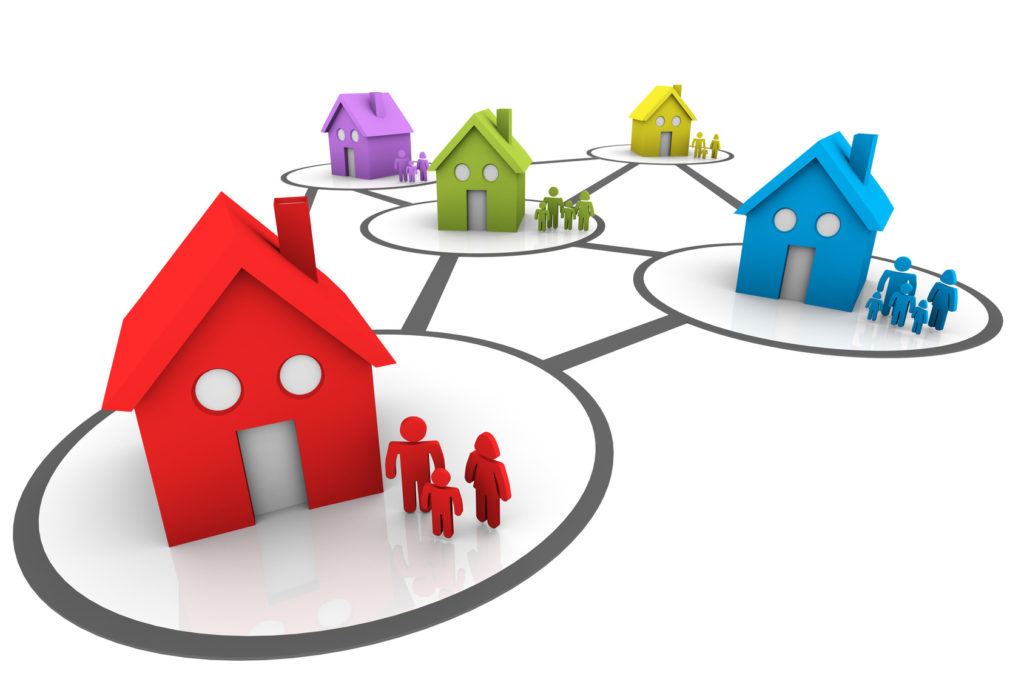 When someone buys a home on Staten Island, or elsewhere, they aren't just buying the house – they are buying a neighborhood as well. But what exactly are potential homebuyers looking for in a new community?
According to the National Association of Realtors® 2016 Home Buyers and Sellers Generation Trends report, how old buyers are impacts the type of neighborhood that they want to call home.
"The stage of life a person is in life heavily influences the type of location he or she wants to live in and what is considered important," said Sandy Krueger, CEO of the Staten Island Board of Realtors (SIBOR). "A young, childless couple is going to be looking in different neighborhoods compared to a family of four or a couple searching for their future retirement home."
Here are the features each generation said they considered important when choosing a potential neighborhood:
MILLENNIAL HOME BUYERS (35 YEARS AND YOUNGER)
"For younger buyers, being close to work is the most important factor when choosing a neighborhood to live in," said Krueger.  "Millennials want a short commute, even if it means living on a smaller lot." The price of the homes is also important; specifically, millennials are looking for affordable homes. Fifty percent of millennials said that the overall affordability of homes was an important factor in choosing a neighborhood."
Gen X home buyers (ages 36 to 50)
When Gen-Xers look for a neighborhood, they are the most likely to concentrate on school districts. "When children are in the picture they tend to become the driving force behind major decisions," said Krueger. "Thirty-four percent of Gen-Xers said that convenience to schools was the deciding factor when choosing a neighborhood."
YOUNG BOOMER HOME BUYERS (AGES 51 TO 60)
Young boomers were the most likely to say that the look of a neighborhood was an important factor in deciding where to live. "These buyers aren't looking for a starter home, they are looking for a dream home and with that comes a beautiful neighborhood," said Krueger. Twenty-eight percent of young boomers said that neighborhood design was a significant factor in picking a place to live, more than any other generation.
OLDER BOOMER HOME BUYERS (AGES 61 TO 69)
Twenty-four percent of older boomers say that they are looking for a neighborhood that is convenient to entertainment and leisure activities. "These buyers tend to be considering retirement and are looking for a neighborhood where they can see themselves spending their extra free time," said Krueger. "They want to move to a community with lots to do, and they do not want to have to go far to do it."
SILENT GENERATION HOME BUYERS (AGES 70 TO 90)
"Home buyers who are either near or in retirement care about being close to family," said Krueger.  Fifty percent of the Silent Generation who participated in the survey said that convenience to friends and family was the factor most likely to influence where they want to live.
If you are interested in selling or buying a home this summer, contact SIBOR to speak with a RealtorÒ, a member of the National Association of Realtors®.
About The Staten Island Board of REALTORS® (SIBOR)
Marking its 100th anniversary in October 2015, the Staten Island Board of REALTORS® (SIBOR) is the largest professional and trade association in Staten Island, N.Y.
SIBOR exists to enhance the ability and opportunity of its members to conduct their business successfully and ethically, and promote the preservation of the public's right to own, transfer and use real property.
Comprised of approximately 1,800 members, SIBOR serves real estate agents, brokers and affiliated professionals throughout the borough and surrounding areas.
SIBOR is the provider of the Staten Island Multiple Listing Service Inc. (SIMLS), which works as a clearinghouse through which more than 250 local real estate firms exchange information on properties they have listed for sale. Together, its members participate in over 3,000 real estate transactions every year.
All SIBOR Realtors belong to the New York State Association of REALTORS® (NYSAR) and the National Association of REALTORS® (NAR).
SIBOR may be reached at 718-928-3220 and viewed online at www.SIBOR.com. SIBOR may also be visited on Facebook at "Staten Island Board of Realtors" and "SIBOR Global Real Estate Summit," and on Twitter via @SIBOR.
Media Contact: Barton Horowitz
Relevant Public Relations, LLC
Headquarters: 718‑682‑1509
Mobile: 917‑715‑8761
Email: Bhorowitz@RelevantPR.com