STATEN ISLAND, N.Y. – The Staten Island Board of Realtors® (SIBOR) Realtor Day trade show is set to take place March 14 at the Hilton Garden Inn, Bloomfield.
The expo annually attracts hundreds of Realtors, as well as other professionals serving the real estate industry. The event will feature scores of national and local exhibitors showcasing the latest developments in real estate products, services and innovative technology.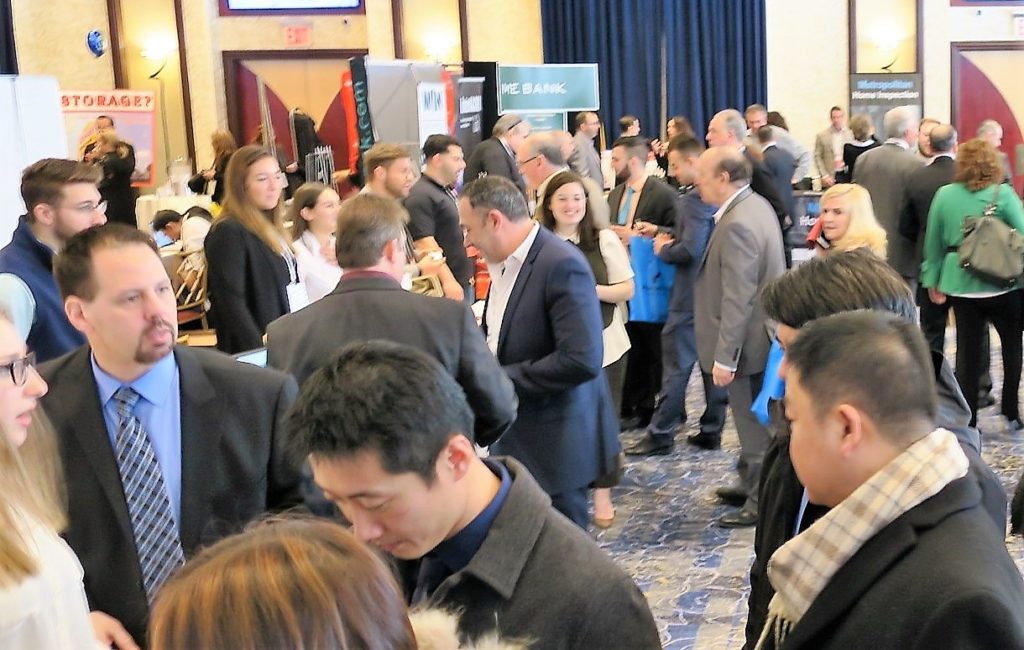 The exhibition, which runs 11 a.m. to 4 p.m., traditionally follows SIBOR's Top Producer Awards Breakfast. A variety of breakout sessions for Realtors are scheduled.
ENERGETIC THEME
Building upon the energy of last year's successful expo, the upcoming Realtor Day is again embracing the theme "Educate, Innovate and Celebrate," said event chair Erica Orlando. Vice-chair is Roseanne La Fata.
The day's sponsors are Freedom Mortgage; Think Mortgage; Citibank; The Law Office of Daniel J. Byrnes, and Cardinal Financial Co.
ADDITIONAL INFORMATION
The fee for breakfast is $35; there is no charge for admission to the trade show or the cocktail gathering.
For additional information about the trade show, contact Annmarie Izzo at SIBOR: 718-928-3223; visit www.SIBORRealtorDay.com, and follow the Realtor Day Facebook page(https://www.facebook.com/SIBOR-Realtor-Day-637240416667248).
About the Staten Island Board of REALTORS® (SIBOR)
Established in 1915, the Staten Island Board of REALTORS® (SIBOR) is the largest professional and trade association in Staten Island, N.Y.
SIBOR exists to enhance the ability and opportunity of its members to conduct their business successfully and ethically, and promote the preservation of the public's right to own, transfer and use real property.
Comprised of more than 1,900 members, SIBOR serves real estate agents, brokers and affiliated professionals throughout the borough and surrounding areas.
SIBOR is the provider of the Staten Island Multiple Listing Service Inc. (SIMLS), which works as a clearinghouse through which more than 250 local real estate firms exchange information on properties they have listed for sale. Together, its members participate in over 5,000 real estate transactions every year.
All SIBOR Realtors belong to the New York State Association of REALTORS® (NYSAR) and the National Association of REALTORS® (NAR).
SIBOR may be reached at 718-928-3220 and viewed online at SIBORREALTORS.com. SIBOR may also be visited on Facebook at "Staten Island Board of Realtors" and on Twitter via @SIBOR.
###
Media Contact: Barton Horowitz
Relevant Public Relations, LLC
Headquarters: 718‑682‑1509
Mobile: 917‑715‑8761
Email: Bhorowitz@RelevantPR.com