FOR IMMEDIATE RELEASE: THURSDAY, MAY 20, 2021
Staten Island Realtors Celebrate Their Top Producers of 2020
Staten Island Board of Realtors hosts its annual awards event and trade show online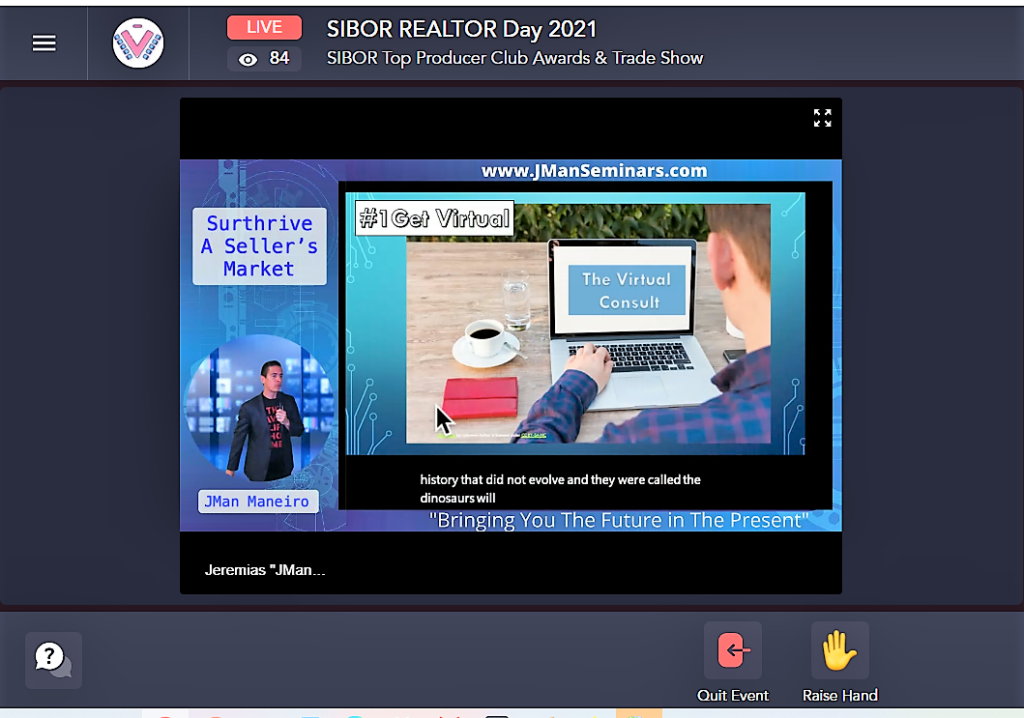 STATEN ISLAND, N.Y. – The Staten Island Board of Realtors® (SIBOR) celebrated its best-achieving members of 2020 as "Top Producers" during a virtual gathering held May 20. Designated as Staten Island's "Realtor Day," the event included an awards ceremony followed by an interactive online trade show featuring renowned real estate professional and technical expert Jeremias "JMAN" Maneiro as master of ceremonies.
The Top Producer designations are awarded annually to associate brokers and sales associates for exceptional listing and selling activity.
"It goes without saying that 2020 was an unprecedented year with the Covid-19 pandemic shutting down the industry from March through July. The real estate industry was forced to adopt new technologies and procedures on the fly. These folks turned the proverbial lemon into lemonade. I congratulate them," said Sandy Krueger, CEO of SIBOR.
Among the newly recognized honorees are Judith McKenna, Kawing Chiu, Joseph Haskell and Valerie Bartolone. Each is entering SIBOR's Top Producer Club Hall of Fame, which requires being a Top Producer for a minimum of 10 consecutive years. Hui Chen received the SIBOR Rising Star Award, given each year to the Top Producer honoree with the least amount of time in the industry.
The other recipients of the SIBOR Top Producer Club awards for performance in 2020 are:
GOLD
Salvatore Taormina; Albert Benzaken; Dritan (Tony) Gashi; Tsun Ming Lau; Daniel Avissato; Eileen Pinto; Maged Girgis; Samantha Conca; Nicole Molinini; Ann Grande; Huan Kuei Lo; Teresa Ieraci; Cindy C. Cheung; Gaetano Marasa; Laura B. Vallone; Kristen Mezzacappa; Natalia Zukhovich; Lauren M. Orosz; Margaret Power; Inna Vayser, and Richmond 1st Team.
SILVER
Tracy A. Tessitore; Elizabeth Del Priore; Eric Liu; Gail R. Sweeney; Yu Wing Ho; Kathleen Barzal; Michele Weidmyer; Robert Bianco; Michael Santangelo; Krzysztof Kania; Virginia A. Spaventa; Kristina Patafio; Kawing Chiu; Valerie M. Wonica; Raymond Rong; Anthony Ragucci; Tiffany Y. Feng; Cynthia Dgheim; Joseph Gerber; Mary Jane O'Connell; Joseph Rodriguez; Skender Alex Fici; Maurice Molcho; Diane Yetman; Elyse Rivera; Marina Katsan; Raya Daniels; Allison Mireau; Stephanie Zhang; Argjent Marke; RoseAngela Moore; Theresa E. Panarella; Jeannine Del Gaudio; Svetlana Pascarella; Christopher J. Long; John Pagliaro; Kin Wa Lam; Ariana DiMattina; the Finest Team, and The McKenna Team.
BRONZE
Robert J. Nixon; Celia Iervasi; Mary T. Giordano; Olga Tandilashvili; Xiaoxin Jin; Joseph Haskell; Hui Chen; Ilona Fotiadou-Bludov; BriAnne P. O'Leary; Becky B. Chum; Rosemarie Rivicci; Gina Simo; Cristina Dattolo; Mark Boscaino; Chia Chen; Leonid Kipnis; Scott O'Brien; Melissa Cosentino; Michele Connelly; Dominick Landolfa; Mary Faulds; Theresa Ferrara; Brian Schulman; Elizabeth M. Walsh; Stephanie Orefice; Valerie Bartolone; Ragheb Mick Baig; Ronald Guidone; Rosanna Dunadee; Nicola J. Papandrea; Kim Goh; Ross Buxbaum; Joyce A. Powers; Marylou Palladino; Teresa G. Trovello; David Bonamo; Vivian P. Kokkinos; Victor Li; JoAnn DellaRocca; Chanpen Cronin; Jaccob Halpern; Jimmy Samaha; Albee Lei; Lori A. Ficarra; John Roda; Miroslava A. Simanovsky; Sandra Cascio; MaryAnn DeMagistris; John Newell; Danielle Denigris; Philip DeCarlo; Vicki Tassone; Eric Bacelli; Joyce Yu; Team KG Homes; Shearon-Orlando Team; Team Gio, and 24 K Group.
Realtor Day was sponsored by GeoData; FloPlan; the New York State Association of REALTORS®; ShowingTime; Supra, and the Staten Island Multiple Listing Service.
About the Staten Island Board of REALTORS® (SIBOR)
Established in 1915, the Staten Island Board of Realtors® (SIBOR) is the largest professional association in Staten Island, N.Y.
SIBOR exists to enhance the ability and opportunity of its members to conduct their business successfully and ethically, and promote the preservation of the public's right to own, transfer and use real property.
Comprised of more than 2,300 members, SIBOR serves real estate agents, brokers and affiliated professionals throughout the borough and surrounding areas.
SIBOR is the provider of the Staten Island Multiple Listing Service Inc. (SIMLS), which works as a clearinghouse through which more than 250 local real estate firms exchange information on properties they have listed for sale. Together, its members participate in over 5,000 real estate transactions every year.
All SIBOR Realtors belong to the New York State Association of REALTORS® (NYSAR) and the National Association of REALTORS® (NAR).
SIBOR may be reached at 718-928-3220 and viewed online at SIBORREALTORS.com. SIBOR may also be visited on Facebook at Staten Island Board of Realtors,Twitter via @SIBOR and Instagram at SIBOR REALTORS (siborrealtors).
###
Media Contact: Barton Horowitz
Relevant Public Relations, LLC
Headquarters: 718‑682‑1509
Mobile: 917‑715‑8761
Email: BHorowitz@RelevantPR.com