Latest edition of Staten Island Board of Realtors® annual trade show draws hundreds of real estate professionals to networking event filled with an array of industry-relevant exhibitors
STATEN ISLAND, N.Y. (April 12, 2023) – The recently held Realtor EXPO 2023 at the Hilton Garden Inn, Bloomfield, was a high-energy, hi-tech event that attracted hundreds of proactive real estate professionals to a trade show overflowing with networking and educational opportunities, and an occasional strolling robot.
Presented March 30 by the Staten Island Board of Realtors® (SIBOR), the latest edition of the annual trade show featured scores of exhibitors offering Realtor- supportive services and rapidly evolving Realtor-applicable technologies.
"The overwhelming turnout at the Staten Island Board of Realtors® EXPO is a testament to the enduring power of face-to-face networking in the digital age," said EXPO Co-Chair Fran Reali of Better Homes and Gardens Safari Realty. "As real estate professionals, we know there's no substitute for the personal connections we make with clients and colleagues. Events like this remind us about the importance of coming together as a community to share knowledge, build relationships, and grow our businesses."
The day's hi-tech context was further bolstered by a special presentation from noted real estate expert Jeremias "JMan" Maneiro, who shed light on the evolution and use of artificial intelligence in the real estate industry.
EXPO Co-Chair Gary G. Fleming of Emerald Elite Realty, said: "The real estate industry is no stranger to technological innovation, but what's really exciting about the Staten Island Board of Realtors® EXPO is that it's showcasing the latest wave of tools and platforms that are transforming the way we do business. From virtual home tours to AI-powered lead generation, these cutting-edge solutions are helping agents work smarter, faster, and more efficiently than ever before. As co-chair of the EXPO, I'm thrilled to be part of a community that's always pushing the boundaries of what's possible in real estate."  
The trade show began immediately following SIBOR'S annual Top Producer awards breakfast, which recognized the association's top-producing members for their accomplishments in 2022.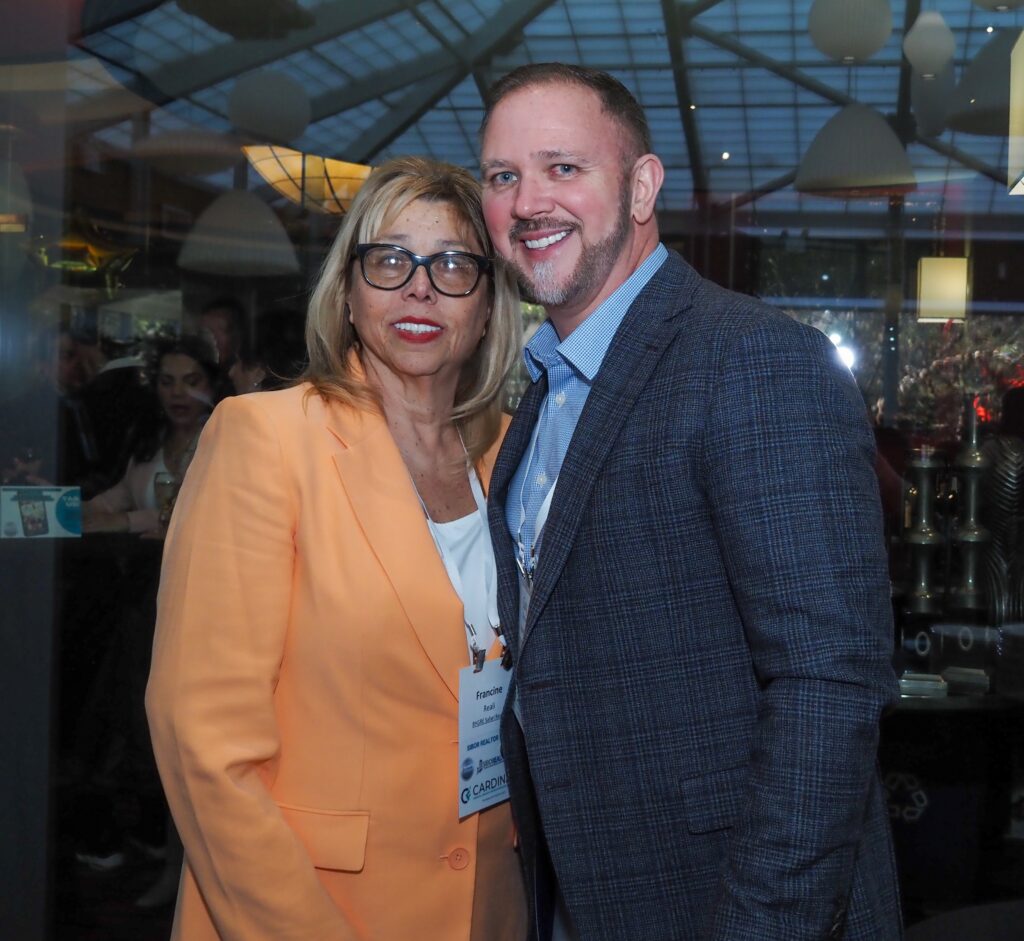 In all, the Realtor Expo featured 100 exhibitors representing technology companies; lending institutions; title and legal services; builders; contractors; property appraisers; inspectors, and numerous others.
The event included a charitable component with money being raised for Ronald McDonald House New York (RMH-NY), which is hoping to open a new facility on Staten Island. The organization provides temporary housing for children with pediatric cancer and other serious illnesses, and their families.
"The purpose of SIBOR's Realtor EXPO is to introduce our members to technology and service providers that will help them furnish the best possible consumer experience to their clients and customers," said Sandy Krueger, CEO of SIBOR. "I'm confident that we succeeded this year, and I'm looking forward to next year's EXPO, as we have already begun planning our schedules and events for 2024."
HONORING VETERANS
One of the many highlights of SIBOR'S Realtor EXPO 2023 was the "Military Way" portion of the trade show's "Vendor Village," which featured representatives of the U.S. Armed Forces, veterans organizations and agencies providing an array of invaluable information about the military and services available to veterans and active-duty personnel.

Military Way served as a seamless introduction to an honor ceremony following the EXPO, which recognized members of the SIBOR family for their military service.

Major sponsors of the day's events included Home Team Movement Mortgage; THINK Mortgage; Cardinal Financial Co., and US Mortgage Corp.
About the Staten Island Board of Realtors® (SIBOR)
Established in 1915, the Staten Island Board of Realtors® (SIBOR) is the largest professional association in Staten Island, N.Y.
SIBOR exists to enhance the ability and opportunity of its members to conduct their business successfully and ethically, and promote the preservation of the public's right to own, transfer and use real property.
Comprised of approximately 2,500 members, SIBOR serves real estate agents, brokers and affiliated professionals throughout the borough and surrounding areas.
SIBOR is the provider of the Staten Island Multiple Listing Service Inc. (SIMLS), which works as a clearinghouse through which more than 275 local real estate firms exchange information on properties they have listed for sale. Together, its members participate in over 5,000 real estate transactions every year.
All SIBOR Realtors belong to the New York State Association of REALTORS® (NYSAR) and the National Association of REALTORS® (NAR).
SIBOR and the Staten Island MLS may be reached at 718-928-3220 and visited online at MLSsiny.com. Social media content pertaining to SIBOR and the Staten Island MLS is available on Facebook at Staten Island Board of Realtors, LinkedIn at Staten Island Board of Realtors, Twitter via @SIBOR and Instagram at SIBOR REALTORS (siborrealtors).
 ###
Media Contact: Barton Horowitz
Relevant Public Relations, LLC
Headquarters: 718-682-1509
Mobile: 917-715-8761
Email: BHorowitz@RelevantPR.com