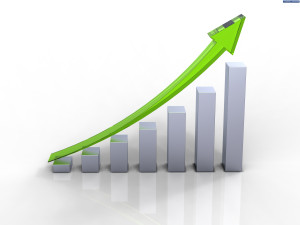 July 2014-Although low supply and tight credit standards are still hurdles to recovery, prices continue to rise in most local areas. Job growth has strengthened lately, but wage growth has not kept pace with the price gains we have seen. Buoyed by stable and continuously lower interest rates, affordability is still historically high yet below its all-time peak. Rising inventory levels will lead to more choices for qualified buyers, but as the summer reaches toward fall, the prospect of more homes coming on the market begins to wane.
New Listings in Staten Island increased 17.8 percent to 523. Pending Sales were up 15.8 percent to 337. Inventory levels fell 20.7 percent to 2,255 units.
Prices forged onward. The Median Sales Price increased 5.2 percent to $415,000. Days on Market was down 21.5 percent to 116 days. Absorption rates improved as Months Supply of Inventory was down 27.7 percent to 8.0 months.
The U.S. Department of Commerce reported that GDP grew at a 4.0 percent annual rate in the second quarter and that the first quarter was less bad than previously thought. Consumer spending in the first quarter rose 2.5 percent, which is encouragingly in tandem with savings rates. Increased consumer spending means more demand for goods and labor; increased savings rates means more resources for downpayments. With rates still low, rents still rising and private job growth accelerating, it's becoming more and more difficult to side with the housing perma-bears.
Monthly Indicators
– 4.1%
+ 5.2%
– 20.7%
One-Year Change in Closed Sales
One-Year Change in Median Sales Price
One-Year Change in Inventory
Click here for full report about the entire Staten Island housing market.
Click links below for detailed housing information on the different geographic areas of Staten Island:
East Shore – Includes data from Arrochar, Grasmere, Old Town, South Beach, Dongan Hills,  Dongan Hills below Hylan, Grant City and Midland Beach
Gateway – Includes data from New Dorp, Oakwood, Oakwood Beach, Oakwood Heights, Bay Terrace, Great Kills and Eltingville
Greater St. George –  Includes data from Ft. Wadsworth, Concord, Shore Acres, Rosebank, Clifton, Stapleton, Thomkinsville, St. George, Ward Hill, Park Hill and Grymes Hill
Heartland – Includes data from Willowbrook, Manor Heights, Bulls Head, New Springville, Heartland Village, Travis and Latourette
North Shore – Includes data from New Brighton, Snug Harbor, Livingston, Randall Manor, West Brighton, Port Richmond, Mariners Harbor, Graniteville, Arlington, Bloomfield and Elm Park
South Shore – Includes data from Annandale, South East Annandale, Arden Heights, Rossville, Woodrow, Huguenot, Princess Bay, Pleasant Plains, Charleston, Richmond Valley and Tottenville
The Hills – Includes data from Emerson Hill, Todt Hill, Lower Todt Hill, Light House Hill, Richmondtown, High Rock, Dongan Hills Colony and Emerson Hill
The Lakes – Includes data from Westerleigh, Sunset Hill, Sunnyside, Royal Oak, Silver Lake, Clove Lakes and Castleton Corners