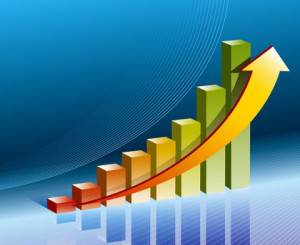 April 2015 – As we turn the page to the second quarter of 2015, a proliferation of new listings is expected in most markets across the U.S. Spring is traditionally the commonplace time of the year that we see some of the most desirable gems polished for eager buyers. Though some Google searches and Twitter posts will blatantly offer pessimism about the state of the housing market, on-the-street evidence does not support bad tidings.
New Listings in Staten Island increased 11.0 percent to 603. Pending Sales were up 19.8 percent to 363. Inventory levels fell 21.4 percent to 1,936 units.
Prices continued to gain traction. The Median Sales Price increased 7.6 percent to $400,000. Days on Market was down 13.7 percent to 132 days. Sellers were encouraged as Months Supply of Inventory was down 26.9 percent to 6.6 months.
The national homeownership percentage is the lowest since 1993, when Jurassic Park was the highest-grossing movie. Rental prices continue to astonish with accelerated price growth, which may cause some to think twice before locking in a 12-month lease. Lending practices and mortgage rates will also have a decided effect on the number of buyers who will become homeowners this year. With the release of Jurassic World this month, we are reminded of cyclical conversations in both real estate and moviemaking.
Monthly Indicators
– 4.8%
+ 7.6%
– 21.4%
One-Year Change in Closed Sales
One-Year Change in Median Sales Price
One-Year Change in Inventory
Click here for full report about the entire Staten Island housing market.
Click links below for detailed housing information on the different geographic areas of Staten Island:
East Shore – Includes data from Arrochar, Grasmere, Old Town, South Beach, Dongan Hills,  Dongan Hills below Hylan, Grant City and Midland Beach
Gateway – Includes data from New Dorp, Oakwood, Oakwood Beach, Oakwood Heights, Bay Terrace, Great Kills and Eltingville
Greater St. George –  Includes data from Ft. Wadsworth, Concord, Shore Acres, Rosebank, Clifton, Stapleton, Thomkinsville, St. George, Ward Hill, Park Hill and Grymes Hill
Heartland – Includes data from Willowbrook, Manor Heights, Bulls Head, New Springville , Heartland Village, Travis and Latourette.
North Shore– Includes data from New Brighton, Snug Harbor, Livingston, Randall Manor, West Brighton, Port Richmond, Mariners Harbor, Graniteville, Arlington, Bloomfield and Elm Park
South Shore – Includes data from Annandale, South East Annandale, Arden Heights, Rossville, Woodrow, Huguenot, Princess Bay, Pleasant Plains, Charleston, Richmond Valley and Tottenville
The Hills – Includes data from Emerson Hill, Todt Hill, Lower Todt Hill, Light House Hill, Richmondtown, High Rock, Dongan Hills Colony and Emerson Hill
The Lakes – Includes data from Westerleigh, Sunset Hill, Sunnyside, Royal Oak, Silver Lake, Clove Lakes and Castleton