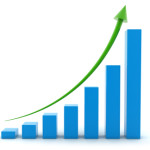 September 2015 – The third quarter of 2015 has ticked its last tock with the hands pointing firmly upon a reliable clock of a market.  Although noon and 6:30 fluctuations are present even within the same states and cities, the overall tempo of real estate potential is experiencing a healthy number of good omens.
The job market has shown continual improvement, jobless rates are down, real average hourly and weekly earnings have been up and there has been good news in new household formation.
New Listings in Staten Island decreased 8.3 percent to 462. Pending Sales were up 40.3 percent to 397. Inventory levels fell 29.6 percent to 1,872 units.
Prices continued to gain traction. The Median Sales Price increased 7.5 percent to $431,500. Days on Market was down 17.4 percent to 96 days. Sellers were encouraged as Months Supply of Inventory was down 39.1 percent to 5.9 months. 
With positive economic news coming from many angles, there are no imminent factors to prepare for beyond the typical seasonal drop-off.  From the mouths of market-analyzing pundits, we are in the midst of one of the healthiest housing markets in the past 15 years.  The one thing we were anticipating in September, an increase in interest rates, did not happen.  It most likely will before year's end.  Until then, get out and enjoy the season.
Monthly Indicators
+ 16.9%
+ 7.5%
– 29.6
One-Year Change in Closed Sales
One-Year Change in Median Sales Price
One-Year Change in Inventory
Click here for full report about the entire Staten Island housing market.
Click links below for detailed housing information on the different geographic areas of Staten Island:
East Shore – Includes data from Arrochar, Grasmere, Old Town, South Beach, Dongan Hills,  Dongan Hills below Hylan, Grant City and Midland Beach
Gateway – Includes data from New Dorp, Oakwood, Oakwood Beach, Oakwood Heights, Bay Terrace, Great Kills and Eltingville
Greater St. George –  Includes data from Ft. Wadsworth, Concord, Shore Acres, Rosebank, Clifton, Stapleton, Thomkinsville, St. George, Ward Hill, Park Hill and Grymes Hill
Heartland – Includes data from Willowbrook, Manor Heights, Bulls Head, New Springville , Heartland Village, Travis and LaTourette.
North Shore– Includes data from New Brighton, Snug Harbor, Livingston, Randall Manor, West Brighton, Port Richmond, Mariners Harbor, Graniteville, Arlington, Bloomfield and Elm Park
South Shore – Includes data from Annandale, South East Annandale, Arden Heights, Rossville, Woodrow, Huguenot, Princess Bay, Pleasant Plains, Charleston, Richmond Valley and Tottenville
The Hills – Includes data from Emerson Hill, Todt Hill, Lower Todt Hill, Light House Hill, Richmondtown, High Rock, Dongan Hills Colony and Emerson Hill
The Lakes – Includes data from Westerleigh, Sunset Hill, Sunnyside, Royal Oak, Silver Lake, Clove Lakes and Castleton