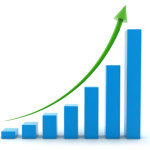 October 2015 – Transitory periods in the market are common this year, and after a persistent period of steady year-over-year climbs in sales metrics, recent low national numbers have not fulfilled what many predicted.  But on a positive note, jobless claims have also been at low levels, coming in as the lowest number since 1973.  As always, every market and situation is unique, so some numbers seen in national trends may not always line up with local markets.

New Listings in Staten Island decreased 6.0 percent to 424. Pending Sales were up 34.2 percent to 392. Inventory levels fell 32.5 percent to 1,743 units.
Prices were fairly stable. The Median Sales Price decreased to 1.0 percent to $415,000. Days on Market was down 18.2 percent to 98 days. Sellers were encouraged as Months Supply of Inventory was down 43.1 percent to 5.4 months. 
Interest rates are an area to pay attention to as rate hikes are widely expected before the year ends.  The Federal Reserve Bank has skipped two opportunities to raise rates this fall, but the final meeting in December will likely include a minor rate hike.  Although we are headed into a slower time of year, as housing activity goes, there are still many nuggets of optimism to mine from monthly figures.
Monthly Indicators
+ 25.8%
– 1.0%
– 32.5%
One-Year Change in Closed Sales
One-Year Change in Median Sales Price
One-Year Change in Inventory
Click here for full report about the entire Staten Island housing market.
Click links below for detailed housing information on the different geographic areas of Staten Island:
East Shore – Includes data from Arrochar, Grasmere, Old Town, South Beach, Dongan Hills,  Dongan Hills below Hylan, Grant City and Midland Beach
Gateway – Includes data from New Dorp, Oakwood, Oakwood Beach, Oakwood Heights, Bay Terrace, Great Kills and Eltingville
Greater St. George –  Includes data from Ft. Wadsworth, Concord, Shore Acres, Rosebank, Clifton, Stapleton, Thomkinsville, St. George, Ward Hill, Park Hill and Grymes Hill
Heartland – Includes data from Willowbrook, Manor Heights, Bulls Head, New Springville , Heartland Village, Travis and LaTourette.
North Shore– Includes data from New Brighton, Snug Harbor, Livingston, Randall Manor, West Brighton, Port Richmond, Mariners Harbor, Graniteville, Arlington, Bloomfield and Elm Park
South Shore – Includes data from Annandale, South East Annandale, Arden Heights, Rossville, Woodrow, Huguenot, Princess Bay, Pleasant Plains, Charleston, Richmond Valley and Tottenville
The Hills – Includes data from Emerson Hill, Todt Hill, Lower Todt Hill, Light House Hill, Richmondtown, High Rock, Dongan Hills Colony and Emerson Hill
The Lakes – Includes data from Westerleigh, Sunset Hill, Sunnyside, Royal Oak, Silver Lake, Clove Lakes and Castleton