STATEN ISLAND, N.Y. – Representatives of the Staten Island Board of Realtors® (SIBOR) were among a recent gathering of community members whose organizations are helping to celebrate the Island's multicultural diversity.
Held June 15 – Flag Day – at the crossroads of Father Capodanno Boulevard and Sand Lane, South Beach, the event marked the launch of the Staten Island Economic Development Corporation's International Boulevard Program with the unveiling of banners reflecting the cultural heritages of the borough's residents.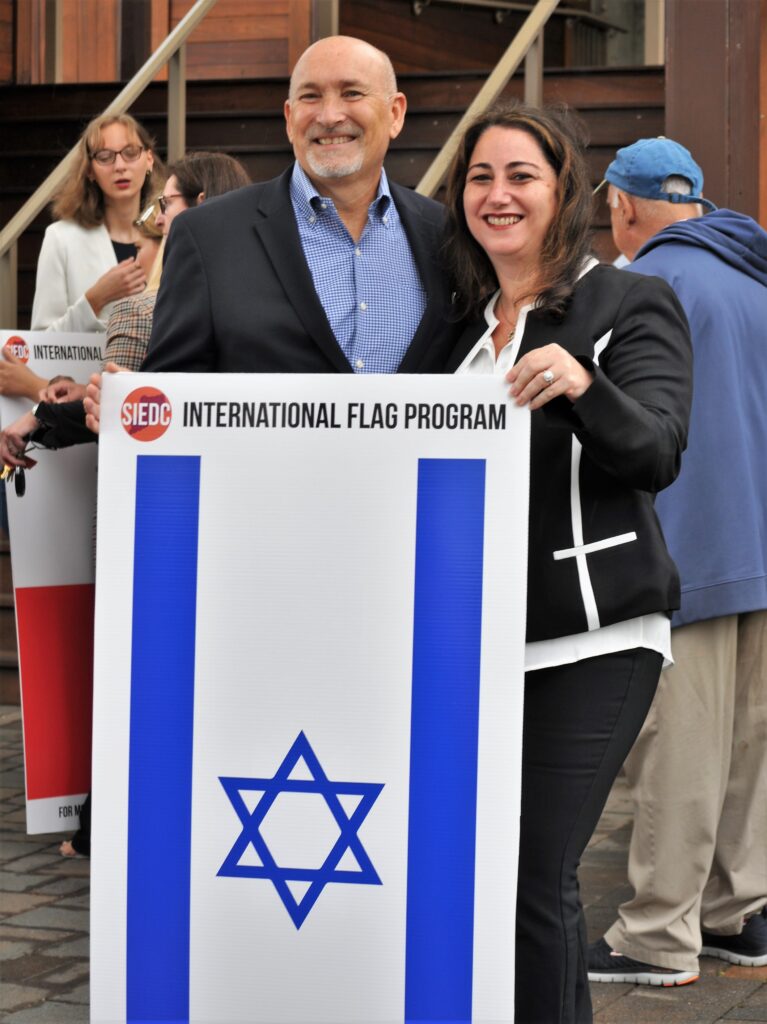 Speaking to Islanders during the event, Borough President James Oddo said, "It's easy to see the difference between people. It's easy to see the skin color difference or if people wear a head covering. That's easy; that's breathing in. But we breathe out, and the breathing out has to be a realization … [that] there's a whole lot more in common."
As each flag was showcased, signifying a cultural connection within the borough, one or more representatives of the participating groups presented a brief description of their organization and its significance to the community. Among the many participants were Realtor Ron Molcho, chair of the SIBOR Global Business Council, and Orit Lender, CEO of the Joan & Alan Bernikow JCC of Staten Island, who showcased the flag of Israel.
"Established in 1915, the Staten Island Board of Realtors® exists to enhance the ability and opportunity of its members to conduct their business successfully and ethically, and promote the preservation of the public's right to own, transfer and use real property," said Molcho, describing the work of the Realtor association. "SIBOR works within the international arena, as well, inspiring dialogue and business opportunities between Island real estate professionals and their Israeli counterparts in its role as the National Association of REALTORS®'s Ambassador Association to Israel."
In addition to SIBOR and the JCC, other organizations participating in the event included: Sandy Ground Historical Society; Turkish Cultural Center of Staten Island; Albanian Islamic Cultural Center; Staten Island Liberian Community Association; Pulaski Day Parade Committee of Staten Island; Polish National Alliance, and The Italian Cultural Foundation at Casa Belvedere.
Additional details about the event are available at https://www.silive.com/news/2021/06/multicultural-flags-unveiled-as-part-of-international-boulevard-program-on-staten-island.html.
###
Media Contact: Barton Horowitz
Relevant Public Relations, LLC
Headquarters: 718‑682‑1509
Mobile: 917‑715‑8761
Email: BHorowitz@RelevantPR.com